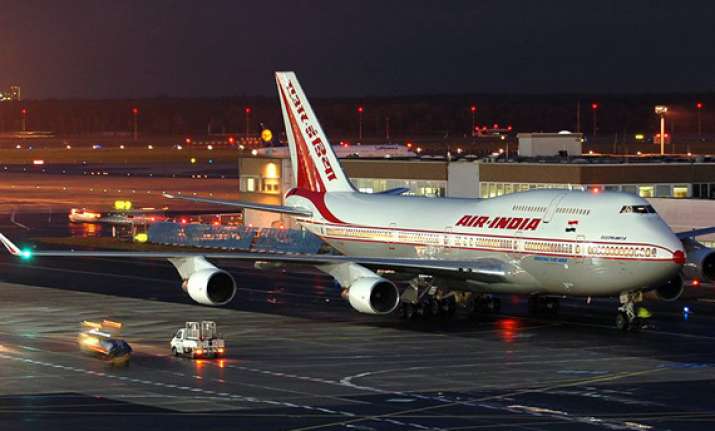 New Delhi, Jun 6: Air India is going to induct about 100 new pilots in the next few months, Civil Aviation Minister Ajit Singh said today while virtually shutting the doors for striking pilots, asking those sacked to apply afresh.
Indicating that the 101 sacked pilots could be replaced by new ones, Singh said 90 pilots were currently undergoing training and would be available for flying in August.
"We're making sure we have enough resources - pilots and engineers to operate the new flights we have planned," he said in reply to a spate of questions on the month-long pilots' agitation spearheaded by the Indian Pilots Guild (IPG).
The striking pilots questioned the Government's plan. "We have serious doubts about ministry's move (to hire pilots). Whom do they want to benefit? At a time when the company is under severe financial crunch, can these new pilots be afforded at a salary which is double of ours?" Captain Anil Kumar Rao, Joint Secretary of IPG, told reporters after pilots staged silent marches in Delhi and Mumbai.
"Such a move by the ministry can jeopardise fight passenger safety. Hiring foreign pilots without study of their track records could lead to compromise with safety issue," he alleged.
"We appeal to the AI management to come forward and have a dialogue. We want to fly. But for that somebody from the management or the ministry should hear us," he said.
But after facing a loss of over Rs.400 crore due to the strike in the peak holiday season, Government was in no mood  to make any placatory moves. On the contrary, a tough-talking Singh said the sacked pilots will have to apply fresh along with new pilots if they intend to get back.
"As far as we are concerned, the pilot's strike is over. If the (striking) pilots don't accept Dharmadhikari report which is part of the airline's turnaround plan, I don't think there is any point in their coming back....If terminated pilots want to come back, they will have to apply afresh," Singh said at a press conference convened to announce Air India's new global operations plan.