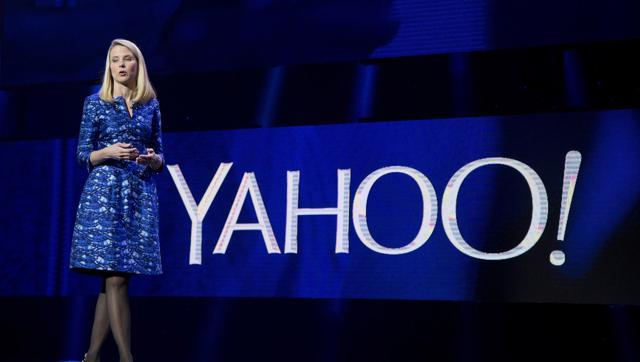 New Delhi: In what could spell more trouble for CEO Marissa Mayer, Yahoo's latest earnings report on Monday showed a 19 per cent fall in revenue for the company from a year earlier. Though revenue earnings beat analyst estimates, another figure that the Yahoo CEO will have to reckon with is its widening losses, something that she has been unable to put a tab on.
Yahoo's net losses have widened to $440 million (Rs. 2,000 cr approx.).
Yahoo also announced a $482 million (Rs. 3 thousand cr approx.) write-down on the value of Tumblr, the social media service that it acquired in 2013 for $1.1 billion (Rs.7 thousand cr approx.).
Spending on acquisitions and recruiting were some of the reasons for declining sales to which cutting jobs are the most obvious solution, claim experts.
Also in March this year the company has discontinued Yahoo Games, Yahoo LiveText, its regional media properties, and more as it tries to streamline business.
While Chief Executive Officer Marissa Mayer has already pared the company back by a third over the course of her four-year tenure, Yahoo!'s new overlords will likely slash at least another 3,000 positions, according to analysts, depending on which buyer the company might attract.
"We still think it has some bloated costs that could be taken out," said Robert Peck, an analyst with Suntrust Robinson Humphrey, who rates the stock a hold. He also said that cutting 1,000 more jobs would bring the revenue-per-employee number in line with Verizon's AOL.
The Yahoo CEO had announced plans to cut staff by about 15 per cent this year as part of a new focus on efficiency that also included office closures, and shutting down some products. Since then, more than 1,000 jobs have been eliminated and more are to come.