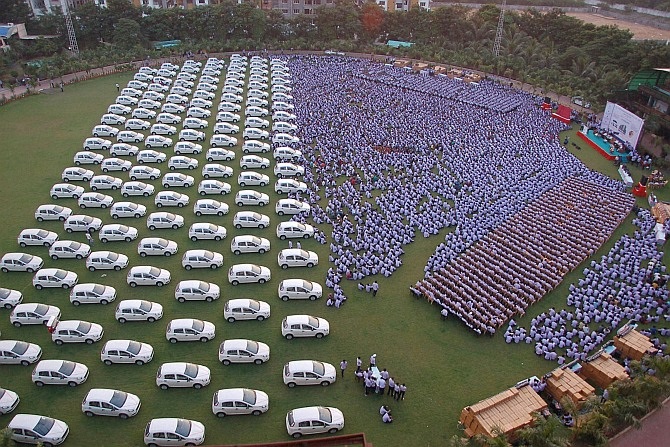 In a move to appreciate the hard work of his employees, Savji Dholakia, owner of Surat-based Hare Krishna Exports, has gifted 400 flats and 1,260 cars as Diwali bonuses to them. 
Hare Krishna Exports, Dholakia's diamond firm, has spent Rs 51 crores on Diwali bonuses this year, according to TOI report.
The bonuses, which were announced at an informal meeting of employees on Tuesday, have been an annual ritual at Hare Krishna Exports since 2011. 
Last year, Dholakia's company gifted 491 cars and 200 flats to its employees. The year before that, it spent Rs. 50 crore on performance incentives, Dholakia said.
Dholakia, who hails from Dudhala village in Amreli district, established and grew his diamond business using a loan from his uncle. 
The festival of Diwali will be celebrated on October 30 this year.