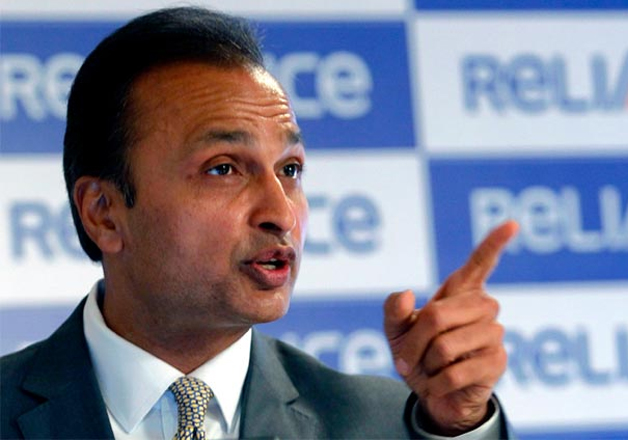 Anil Dhirubhai Ambani-led Reliance Communications Ltd (RCom) has decided to sale of 51 per cent stake in its telecom tower business to Canada-based Brookfield Infrastructure Group.
Announcing the signing of a 'non-binding term sheet' with Brookfield on Friday, the company said that it will receive a cash payment of Rs 11,000 crore for the deal.
"RCom will receive an upfront cash payment of Rs 11,000 crore from the proposed transaction. RCom will also enjoy 49 per cent future economic upside from the towers business, based on certain conditions," it said.
With this, the company plans to utilise the sale proceeds to reduce debt, it added.
RCom will retain 49 per cent stake in the business to be monetised later, as it expects considerable value creation on account of projected growth in tower tenancies over the next couple of years.
The statement further said that the specified assets are intended to be transferred from Reliance Infratel Ltd on a going concern basis into a separate SPV, to be owned by Brookfield.
RCom will continue as an anchor tenant on the tower assets under a long-term MSA (master service agreement) for its integrated telecommunications business.
"RCom and Brookfield expect considerable growth in tenancies based on increasing 4G offerings by all telecom operators, and the fast accelerating trends in data consumption, which are expected to contribute to significant growth in revenues and profitability for the towers business in the future," the statement added.
The proposed transaction is subject to definitive documentation and customary approvals, it said.
Meanwhile, the tower sale deal along with the recently-announced merger of RCom's wireless business with Aircel — will together reduce the company's debt by nearly 60 per cent to Rs 17,000 crore, from about Rs 42,000 crore.
RCom further plans to monetise its real estate business to raise another Rs 5,000 crore, and thereby reduce overall debt to Rs 12,000 crore, sources added.