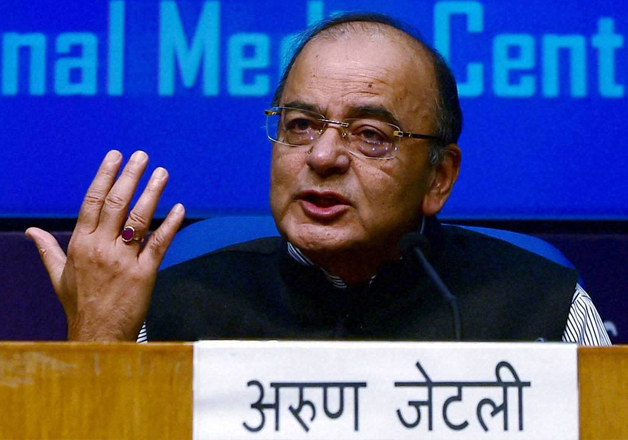 Union Finance Minister Arun Jaitley today reiterated that nobody will be harassed over smaller deposits, less than Rs 2.5 lakh, as people rush to banks to deposit or exchange their Rs 500 and 1,000 notes.
"Nobody will face questions or harassment for small deposits. It is only those with large amounts of undisclosed money who will have to face the consequences under existing laws," Jaitley told reporters while inaugurating the two-day Economic Editors Conference here.
He said people might face problems initially but in the medium to long run they will definitely benefit from the government's policy of demonetising large currency notes in a bid to curb corruption, unaccounted wealth and terror financing.
The government yesterday said that deposits above Rs. 2.5 lakh will be taxed and can draw a 200 per cent penalty if found disproportionately higher than the account holder's income.
As per the RBI guidelines, banks will have to keep details of people depositing large amounts over the 50-day window till December. Also video recording will be done of those customers who deposit heavy amount. 
Besides, jewellers have been asked to keep the details of people buying jewellery.
On November late evening, Prime Narendra Modi announced the ban on Rs 500 and Rs 1,000 notes, causing panic as people were puzzled about what to do with their Rs 500 and Rs 1,000 notes. Many also faced difficulties in travelling and purchasing things as sellers were not accepting old notes.