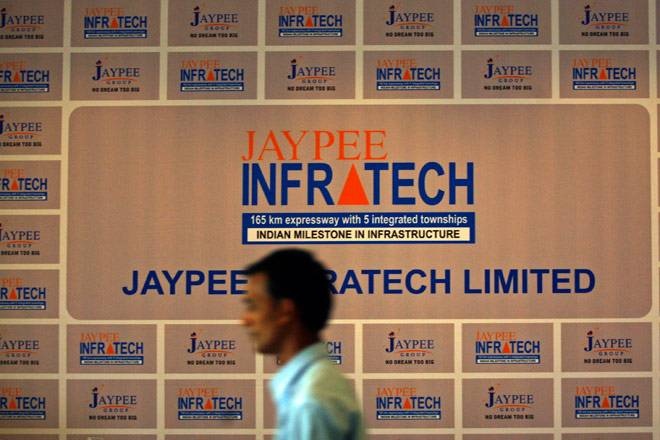 The National Company Law Tribunal on Wednesday admitted a petition by IDBI Bank for insolvency proceedings against Jaypee Infratech Ltd. and also approved the appointment of an interim resolution professional, media reports said today.
The decision by the Allahabad bench of the NCLT against Jaypee Infratech, one of the 12 companies referred to it for bankruptcy proceedings, follows the Reserve Bank of India's June 13 directive to banks to this effect.
The NCLT bench accepted the petition moved by IDBI Bank, the leader of the consortium of lenders to the Jaypee Group company, and also approved the appointment of an interim resolution professional, a Mint report said today citing two sources familiar with the happenings.
"Jaypee Infratech has withdrawn all the objections with respect to its admission under the Insolvency and Bankruptcy Code (IBC). This has been done keeping in mind the interest of all its stakeholders including the home buyers and depositors," the report quoted Jaypee Infratech's lawyer R.P. Agarwal as saying.
A chartered accountant has been appointed as the interim insolvency professional. "The final decision regarding the appointment of insolvency professional will be taken after the creditors committee meets up after a month," he added.
Jaypee Infratech is among the 10 of 12 companies identified by the RBI against whom various benches of NCLT have admitted insolvency proceedings. 
The NCLT's admission of IDBI Bank's insolvency plea marks the beginning of the 180-day moratorium which can be extended by 90 days. During this period, its board will be replaced by the resolution professional who will discharge its functions until the resolution is completed.
The consolidated debt of Jaypee Infratech was over Rs7,922 crore as on March 31, 2017, with a negative interest coverage ratio, which means the company is not earning enough to repay its debt.
Jaypee Infratech has interests in road and real estate sectors. The company has constructed the 165km Yamuna Expressway, connecting Noida and Agra.
Problems began for the infra company after the National Green Tribunal order of 2013 restraining construction activity within the 10km radius of Okhla bird sanctuary pending approval from National Board of Wild Life. Delays in construction, coupled with falling revenue from the real estate business, contributed to the stress.
Jaypee Infratech has the right to develop an integrated township over 25 million sq. mt of land along the Yamuna Expressway, according to its fiscal 2016 annual report.
Meanwhile, shares of Jaypee Group companies have risen sharply as investors expect a quick debt restructuring, providing relief to companies and lenders.