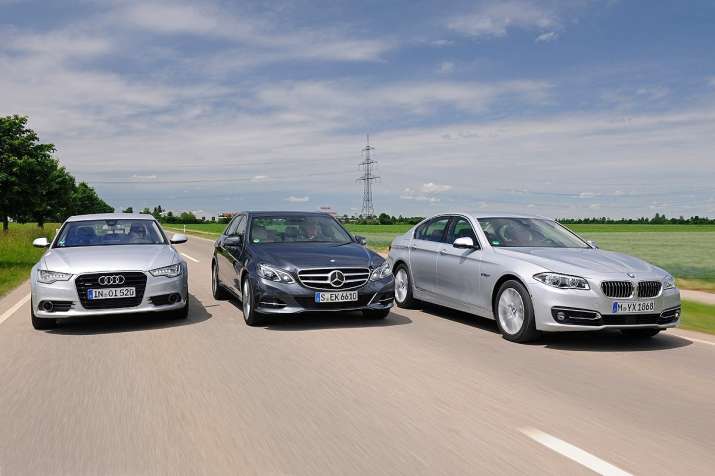 With the Goods and Services Tax set for a rollout soon, luxury car buyers can expect a better bargain with top brands looking to pass on benefits to buyers. Buyers, as a result, can expect a price cut of around 4 to 6 per cent or Rs 1.5 lakh to Rs 7 lakh for cars assembled in India.
Mercedes-Benz India, for instance, has already gone ahead and announced that the transactional price of its entire locally assembled model range will decrease by 4 per cent on "weighted average" with immediate effect.
However, the company said in a statement that the price reduction will vary from state to state between 2 per cent and 9 per cent as it will be "dependent on current tax structure and local body taxes compared to new GST structure".
The idea is clear – the company wants to draw in buyers who were withholding their purchase till the GST benefits kick in. The company said it is passing on "the transactional benefits to customers at an earlier stage to drive value in their purchase decisions".
The price benefit will cover all India-assembled models, including the GLA, C-Class, E-Class, SClass, GLC, GLE, GLS and Mercedes-Maybach S 500.
Under the current duty structure, a buyer of a luxury car or any other big car, including SUV, pays a total duty of up to 55 per cent of factory gate price (including 27 per cent or 30 per cent excise duty, a 12.5-15 per cent VAT, on base price plus excise and other cesses, 1 per cent national calamity contingency duty, 1.8 per cent auto cess, 1-4 per cent  infrastructure cess, and another 4 per cent octroi/local tax in states such as Maharashtra).
With the maximum cess on luxury cars at 15 per cent, and with a GST rate of 28 per cent, the maximum duty one is likely to pay is 43 per cent. All the other cesses and local duties get subsumed within the GST.
Mercedes is not the only luxury car brand to pass on the benefits, with rivals taking the same route too.
BMW beat Mercedes to GST rush offering reduced rate of interest at 7.9 per cent, complimentary 3 years' service and maintenance, complimentary one-year insurance and assured buyback for up to four years in addition to GST benefits, the Times of India reported.
The offer, which the company said is for a limited period, is expected to ensure that customers don't withhold their purchase till the GST rollout.
"BMW is the fastest to offer preponed GST benefits to our customers much before the rollout of GST itself. Our customers will enjoy value-enhanced benefits such as a lower rate of interest, assured buyback and complementary service and insurance in addition to the GST benefits," Vikram Pawah, president of BMW Group India, said.
Others brands like Jaguar-Land Rover have also announced a price reduction on three of its models. The Discovery Sport, which earlier cost Rs 47.88 lakh (ex-Delhi) is now down to Rs 43.80 lakh. The Range Rover Evoque is down from Rs 49.10 lakh to Rs 45.85 lakh and the Jaguar XE from Rs 39.90 lakh to Rs 37.25 lakh.
The just-launched XE diesel has also worked in the new price dynamics being launched at a lower price range beginning at Rs 38.25 lakh. JLR assembles five models in India — the Jaguar XE, XF, XJ, Discovery Sport and the Range Rover Evoque.