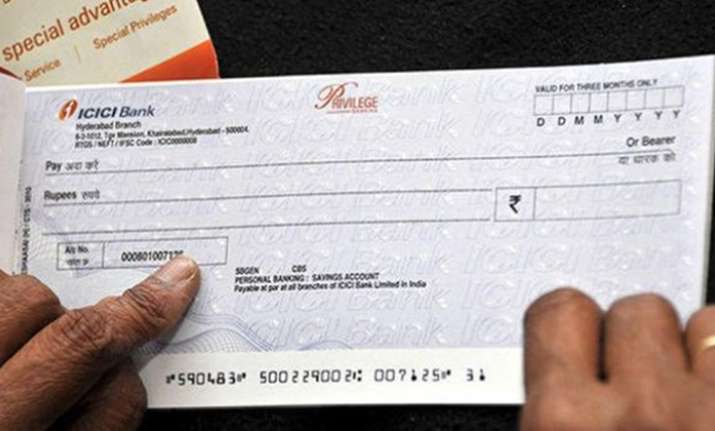 In a major step post demonetisation, the central government is now planning to amend the law to introduce harsher punishment for bounced cheques from the next year, media reports said on Sunday.
According to the reports, the traders' associations have urged the finance ministry to consider stringent punishment in cases related dishonoured cheques as part of its steps to normalize business post demonetisation.
"Among the suggestions put forward by the traders' associations for cases of bounced cheques are imprisonment for the issuer of the cheque within a month of it bouncing," a Times of India report quoted sources as saying.
According to media reports, the government could make the law a non-bailable offence.
Currently, cheque bounce is a bailable offence under the current law, which enables defaulters to stay away from jail as long as the trial is on. The law stipulates imprisonment up to two years or fine that may extend up to double the dishonoured amount, or both.
"The government would try to pass the amendments to the law when Parliament sits for the budget session, likely from the last week of January," sources told a leading daily said.