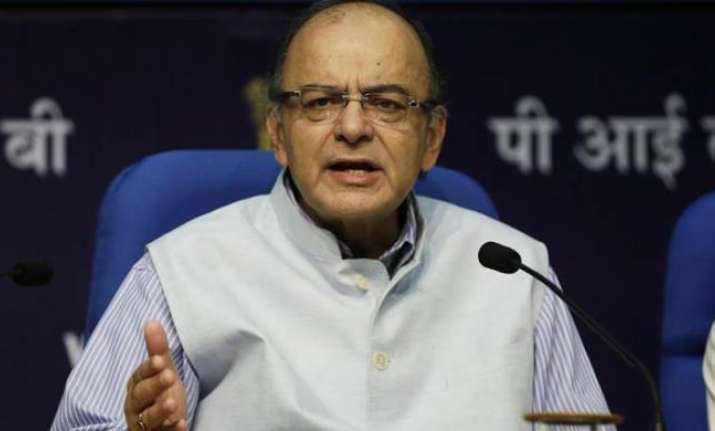 Confirming July 1 for the rollout of the Goods and Services Tax (GST), Finance Minister Arun Jaitley on Sunday stated that the state-run lotteries will be taxed at 12 per cent of the face value, while a 28 percent tax rate has been fixed for state-authorised private lotteries.
Addressing the 17th GST Council meeting at Vigyan Bhawan, Jaitley said that hotel rooms costing Rs 2,000-Rs 7,500 will be taxed at 18 per cent while those above Rs 7,500 will attract levy of 28 per cent. 
"The council fixed tax rate of 18 per cent for hotel rooms between Rs 2,000 and Rs 7,500. Rooms with tariff above Rs 7,500 will attract 28 per cent tax," he said. 
Jaitley added that GST on restaurants in these hotels will be at par with other air-conditioned restaurants (18 per cent). He also confirmed that the GST will roll out on July 1 and that the next meeting of the GST Council will be held on June 30. 
"We don't have the luxury of time to defer the implementation of GST. Council decided categorically it will be implemented from 1st July onwards," he said. 
He also said that the council will hold further consultation on e-way bills, till then an alternative or transient rule will prevail.
Meanwhile, the GST Council relaxed return filing rules for businesses for the first two months of the roll out of the new indirect tax regime even as it stuck to the July 1 launch date.
The industry has been pushing for deferment of the tax implementation.
As per the revised return filing timeline decided by the Council, for July, the sale returns will have to be filed by September 5 instead of August 10. Companies will have to file sale invoice for August with the GST Network by September 20 instead of September 10 earlier.
"To obviate any lack of preparedness, a slight relaxation of time for two months - July and August - has been given. From September, strict adherence to time will go on," finance minister Arun Jaitley told reporters here today
The latest announcement comes nearly a week after the GST Council revised downward tax rates for 66 items including movie tickets of Rs 100 and below, incense sticks, insulin, school bags, computer printers.
Hailed as the biggest reform in the country's indirect tax structure, the GST will introduce a single tax on supply of goods and services, right from the manufacturer to the consumer.