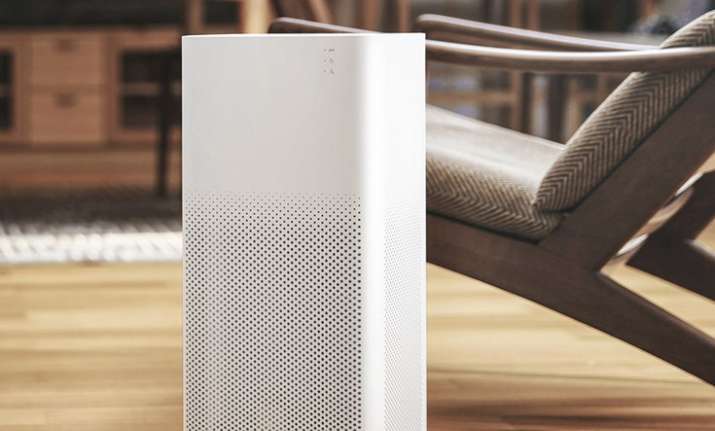 Xiaomi is well known for its affordable smartphones in India, but in China, the company also offers a wide range of smart home appliances. 
Xiaomi has launched its first smart home appliance product in India, called the Mi Air Purifier 2, along with the launch of Mi Band 2. The Mi Air Purifier 2 is the first Mi Eco-System product launched in India. 
This newly launched  Xiaomi Mi Air Purifier 2 claims to provide pollution free and safe breathing air in our surroundings at home.
The launch comes amid increasing demand for air purifiers in the country due to rise in the pollution levels.
Here are 10 features of the Mi Air Purifier 2 you need to know: 
1) The Xiaomi Mi Air Purifier 2 is priced at Rs. 9,999 and is now available on Mi.com.
2) The newly launched  Mi Air Purifier 2 features a brand new design that is 40 pc smaller than the first Mi Air Purifier that was launched in China back in 2014 but it never made it to India. 
3) Despite of having a  small ergonomic design, this Air Purifier 2 offers 310m3/h Clean Air Delivery Rate (CADR) which is one of the most impressive features. 
4 ) In a 21sq meters room, it takes just 10 minutes to circulate purified air. The New air pressurization design include axial fan, brushless DC motor, a Francis fan design and conical duct.
5) The Mi Air Purifier 2 contain 360-degree cylindrical filter that takes air more efficiently from every direction compared to other air purifiers out there. It can filter out  PM2.5 dust particles from unclean air conditioners, indoor plant pollen, pet hair and germs. It can even take out unpleasant odours from your home.
6) With Xiaomi Mi Air Purifier 2 you can easily switch modes, Power on/off. You can also simply adjust speed of the fan and do much more with different settings. This new  Air Purifier has  new Smart Learning system that learns your daily patterns and remembers them. 
7) Xiaomi Mi Air Purifier 2 stands out among the other air purifiers as it comes with 'Smart' functionality, hence the tagline, "The smart way to breath." 
8) The Mi Air Purifier 2 comes with built-in Wi-Fi which connects with your home network. It works with the Mi Home app which is available on both Android and iOS devices. 
9) You can control it remotely. There's more that one can do straight from the app such as monitor and control the home air quality, temperature sensor, humidity sensor and control the fan speed as well. 
10) This application also  indicates when the filters need to be changed. You can also use your mobile internet to control the air purifier remotely, provided that the device is connected to an internet connection.
 
 Xiaomi will hold the next sale for the Mi Air Purifier 2 on October 2 at 12AM for all those who missed out on today's sale.