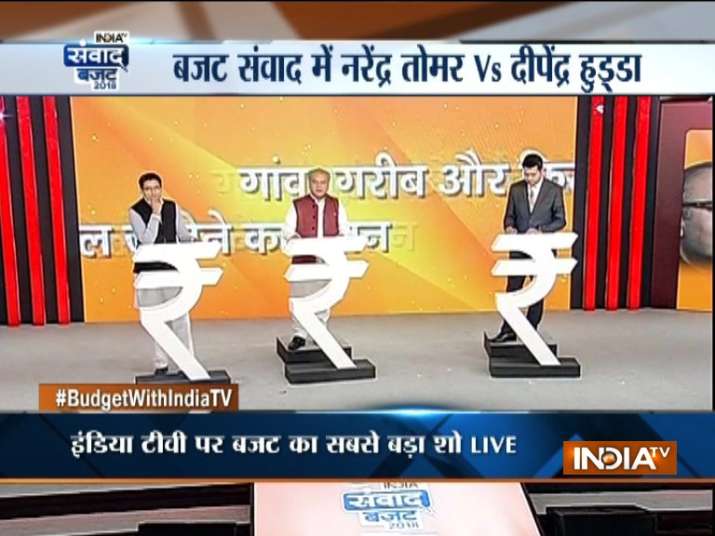 Rural Development Minister Narendra Singh Tomar on Friday lauded the announcements made by the government for the agriculture sector, saying that it will benefit the agriculture and farmers. 
Sharing the dias with Congress leader Deepender Hooda at India TV's "Budget Conclave", Tomar said that the Rs 14.48 lakh crore allocated for the agriculture sector will be used for the development of sector and betterment of farmers. 
"The work done by the govt has led to more profit to the farmers and it will take more steps in this direction in the years to come," he said.
Targeting the government over rural distress in the country, Hooda said that the Budget reflects the government "style of working". 
He also claimed that the government didn't farmers Minimum Support Price (MSP) for their produce as per Swaminathan panel's recommendations.
"Agricultural growth rate has always been 2-3 per cent but this is the first time it has gone below 2 per cent," said the Congress leader. 
"The budget this year only 'talks' about the problems," he added. 
Hooda also tried to corner the government over the rising fuel prices, saying that the prices have remained unchanged despite the cut in excise duty.
The Congress leader also said that the rural wages in the last four years have gone up by 1 per cent, while the rich grew their wealth manifolds, even at the time when the nation was reeling under the effects of demonetisation.
On this Tomar said, "When time will come, prices for farm produce will be increased, government's strategies should not be questioned".