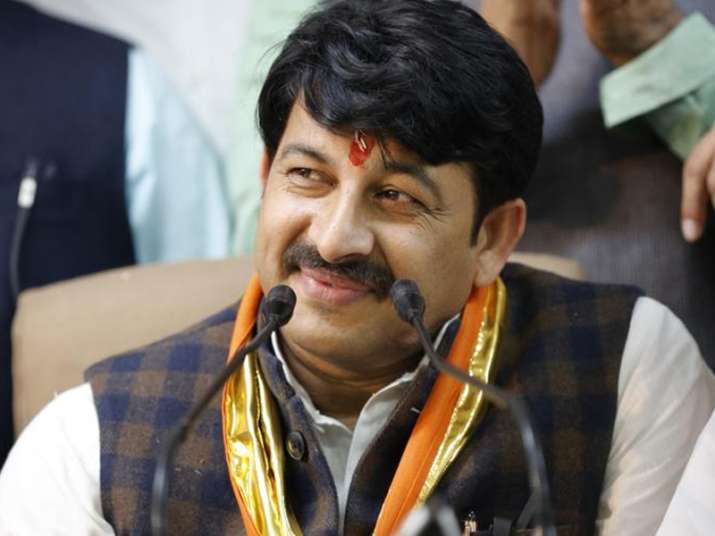 As the BJP was poised to sweep the civic polls, Delhi BJP chief Manoj Tiwari today said that Chief Minister Arvind Kejriwal must resign.
Speaking to reporters here, Tiwari promised that the BJP, which has been heading the civic bodies for the past 10 years, will 'clean the city in four months'.
"The AAP has failed the people of Delhi. People are facing a lot of difficulties. Kejriwal must resign. People want him to resign," Tiwari said.
"We will make Delhi a clean city in the next four months. It will be a hygienic, dirt and disease free city," he added.
The BJP is heading towards a hat-trick in all three corporations (North, South and East) and a win will help the party keep up the momentum of its large victories in recent assembly polls in Uttar Pradesh and Uttarakhand. Delhi's ruling AAP was at second spot, and the Congress was trailing at third spot.
In North Delhi Municipal Corporation, the BJP was ahead in 69 wards, the AAP in 15 and the Congress in 13 wards. In South Delhi Municipal Corporation, the BJP was leading in 72 wards, the AAP in 16 and Congress in 11. In East Delhi Municipal Corporation, the BJP was leading in 42 wards, AAP in 10 and Congress in 6 wards.
Meanwhile, the AAP has termed the BJP's victory in the Delhi municipal polls as a result of alleged tampering of EVMs.
"This is not a Modi wave, this is an EVM wave. This is the same wave that they (BJP) used in the Uttar Pradesh, Uttarakhand, and Punjab polls," AAP leader Gopal Rai.