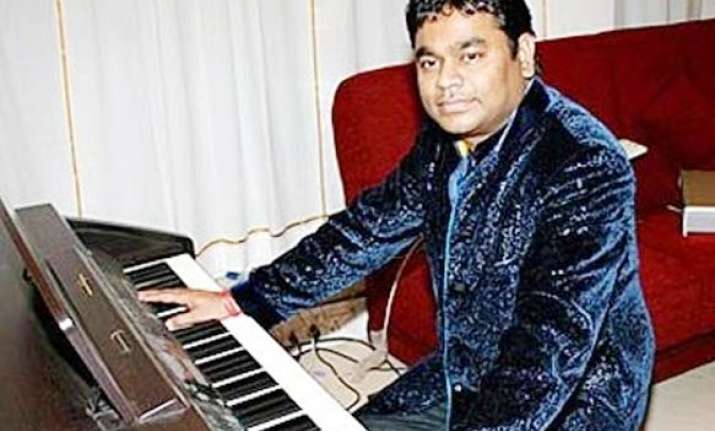 New Delhi, Jan 5:  Oscar winning Indian musician A R Rahman is set to release his first international non-film single and has given fans a dekko at the video with a teaser posted on his website.
Rahman, who will turn 45 tomorrow, is seen dressed in an all black outfit in the clip which sees him walking away from a helicopter and then on top of a mountain.
The musician whose Oscar winning track 'Jai Ho' became an international anthem, has collaborated with popstar Dido for the new track.
The snippet which also features a wolf chasing a woman is a piano rendition without any lyrics.
Though the title of the song hasn't been unveiled, reports suggest that it features Dido who joined forces with Rahman in the track 'If I Rise' from the Danny Boyle film '127 Hours', which has been shortlisted for an Oscar.
"I was working with ar rahman on something else at his studio and he asked me if I' like to collaborate on this song, for his soundtrack of the film. I had read the book of '127' hours and am a big danny boyle fan who loves working with a r rahman, so i was really up for it. We wrote if i rise together, and we both sing on it (sic)," Dido had tweeted last month. PTI