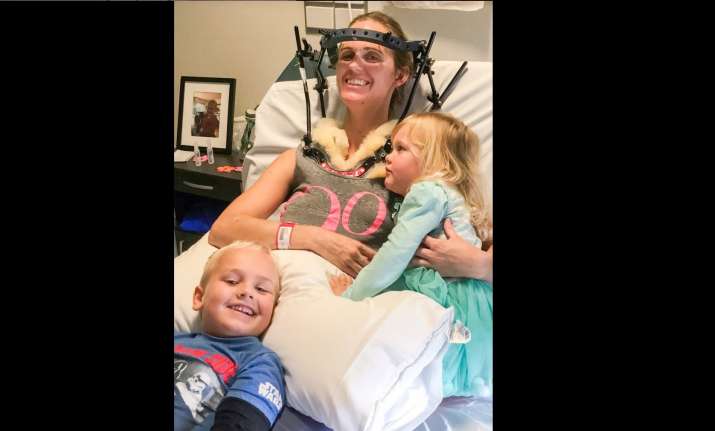 The world is full of bizarre things. In a rather bizarre turn of events, this woman actually broke her neck while laughing at a joke. Her story is more interesting and funny than you though. A woman broke her neck five years ago while sneezing and this time, she broke her neck from laughing! One must be wondering if this woman has a neck made up of feathers. 
Monique Jeffrey from Melbourne, Australia broke her neck in 2012 when she sneezed quite hardly. The impact of the sneeze was so brutal that it jolted her neck forward causing the vertebrae in her neck to collapse. She was barely able to move and texted her husband for help. She spent 14 weeks in a halo brace, a device which is drilled in the skull to realign the vertebrae.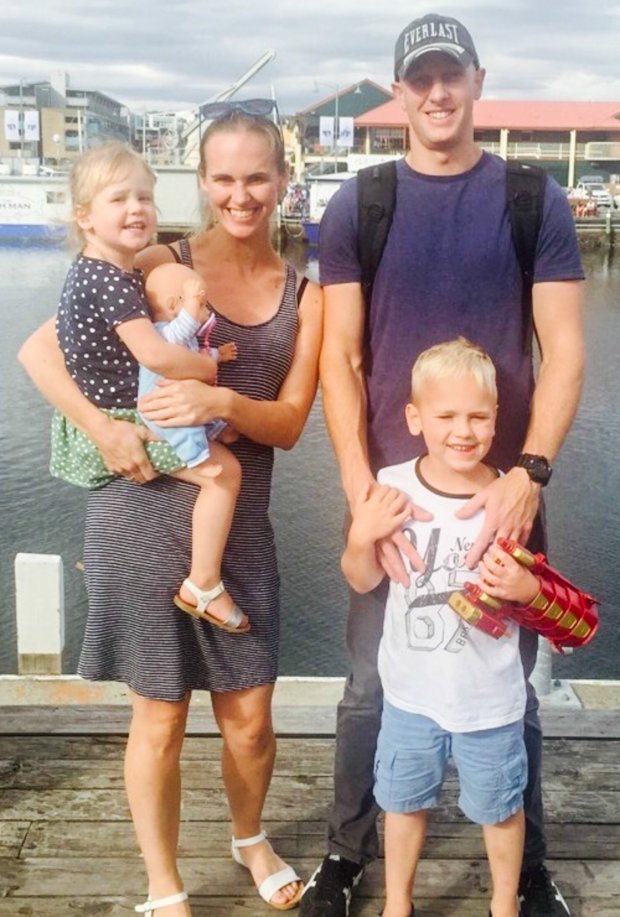 Monique Jeffrey
Bad luck befell on the woman again after five years. This April, Monique broke her neck again for a second time in the exact place. She was having a sharp pain in the neck while she was at work. But she overlooked the pain. An hour later, she was having a chat with her colleague when her friend cracked a hilarious joke. She jerked her neck in the similar manner like before. She felt immense pain and immediately she knew what happened. The MRI confirmed that she broke her neck, AGAIN! 
Even the doctors were baffled by Monique's injury and they admitted that they never saw anything of this sort before. If the same injury happens again, Monique has to go through a high-risk surgery to stabilise her neck. 
Who says laughing is healthy? Don't laugh too hard that you break your neck!