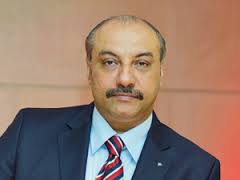 A major player in the tech sector, IBM has appointed Karan Bajwa as Managing Director of its India operations with immediate effect.
Bajwa succeeds Vanitha Narayanan, who has been elevated as chairman of IBM India.
Bajwa, who was previously Microsoft India's managing director, joined IBM last year as executive for strategy and transformation in the Asia-Pacific region.
"I see great opportunity ahead for IBM in this market. By constantly reinventing itself and investing in innovation, IBM today is in a sweet spot to help businesses and governments with their digital transformation journey," Bajwa said.
"I look forward to partnering with the industry, our ecosystem and the IBM team to further strengthen our business in the region."
Bajwa takes the helm for IBM regarding sales, marketing, services and delivery operations in the India/South Asia region, including Bangladesh, Nepal and Sri Lanka.
IBM apparently has put great faith in Bajwa. The company's statement said that Bajwa will "win new business, shape market opportunities by building alliances and partnerships and solidify the company's position in the marketplace".
As chairman, Narayanan is expected to play a critical role in pushing capabilities across IBM's global missions in India, global centres of excellence, research and innovation labs.
Both Bajwa and Narayanan will report to Randy Walker, chairman, IBM Asia-Pacific.