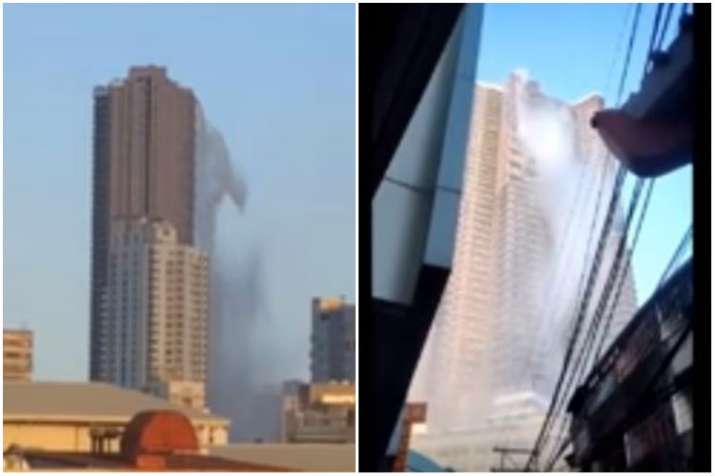 A 6.1 magnitude earthquake rocked the Philippines on April 22, 2019, killing around 16 people. Many videos and pictures are doing rounds on the internet and one such video is taking social media by storm. 
A rooftop swimming pool built on the 53rd floor of a building in Pampanga province too shook by the earthquake. The water cascaded from the pool and it visually turned into a waterfall. Seeing the water being poured from the height, people started running away from the building. 
After the earthquake, the entire building was evacuated but some people were still trapped in a building in Pampanga province even after a few hours.
Manila's building grabbed attention all over the world after this video surfaced on the cyberspace. It has received more than 9 million views so far.
The earthquake had killed 16 people in Luzon island, the northern part of Philippines. The epicenter of the earthquake is being said near San Julian city in the Eastern Charm Province. The 6.1 magnitude earthquake had wrecked many roads, buildings and damaged an airport terminal at Clark Freeport, a former US Air Force base. 
The Philippines is said to be one of the highly earthquake-prone countries in the world.