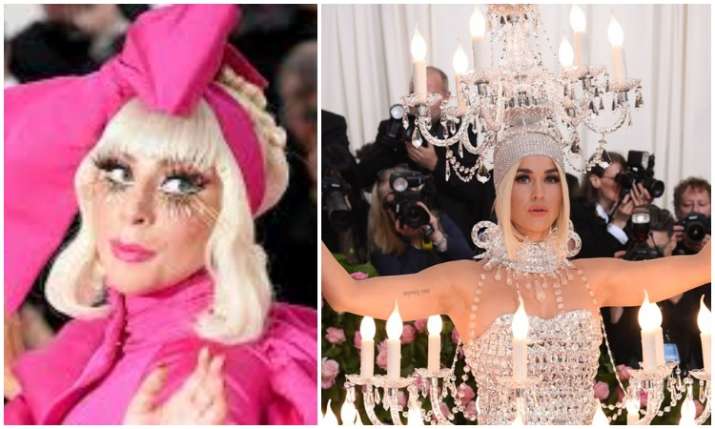 The Met Gala 2019 was a surreal crossover of celebrities, art, and fashion that celebrated the opening of the Met Costume Institute's annual fashion exhibition. This year's theme "Camp: Notes on Fashion", was left up to the interpretation of the attendees with various results. Right from Lady Gaga to Katty Perry, the stars's incredibly stylish moments had fans totally in awe. But there's another component to the legendary event that we always look forward to: the Met Gala memes.
i'm sorry harry but i cant unsee this #MetGala pic.twitter.com/T4ByrKBxfT

— Stephanie Myara (@stephaniemyara) May 6, 2019
The Met Gala 2019 saw a bevy of Hollywood celebs, musicians, artists and stars from all over the world descend down to New York for an evening of high fashion. Reality star Kim Kardashian like always made heads turn as she stepped on to the pink carpet at the Metropolitan Museum of Art along with husband Kanye West. The theme for this year's Met Gala was "Camp: Notes on Fashion" and Kim Kardashian termed her look as a 'wet and  dripping' one. It indeed was and it created a stir online.
Why does she look like a croissant #MetGala pic.twitter.com/pJprht3FWy

— Caitlyn ¹ᴰ (@catosaurusmgc) May 7, 2019
when you have to go to the #METgala at 5 but hang in the middle of a Tiffany's at 5:30 pic.twitter.com/YsPWGOwO97

— jaime vega (@jaimeehaw) May 6, 2019
The good citizens of Twitter had thoughts on everything from the inspiration behind Kendall and Kylie Jenner's looks to Lady Gaga's look for the fashion event.
harry styles and lady gaga arriving at the met gala
#MetGala pic.twitter.com/eNV6LXCeRm

— ida (@stylestxn) May 6, 2019
May 7, 2019
If my period was a person...#MetGala2019 #cardib pic.twitter.com/dzYVerokKX

— hypertension forever. (@RaceMinder) May 7, 2019