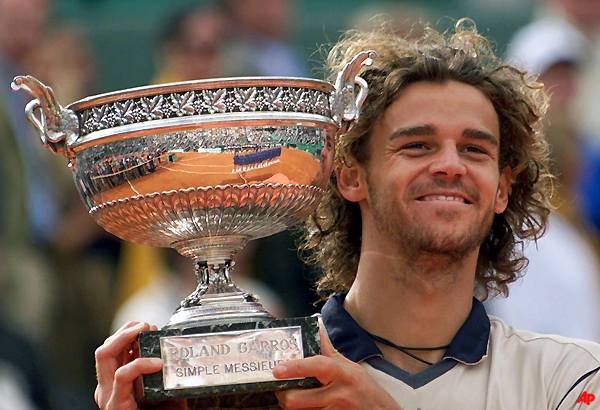 Newport, Feb 9: Three-time French Open champion Gustavo Kuerten has been elected to the International Tennis Hall of Fame.

The lanky Brazilian nicknamed "Guga" reached No. 1 in the ATP rankings and collected singles titles at Roland Garros in 1997, 2000 and 2001.

He showed up at the 1997 French Open unheralded, unknown and 66th in the rankings, but wound up being the second-lowest-ranked man to win a Grand Slam championship.

"I have to confess, in my first years playing tennis, I didn't even know that the Hall of Fame existed," Kuerten said Thursday at a news conference in Brazil. "It was something I really didn't expect to happen. Now I know how important it is to be there."

Kuerten, who couldn't hold back the tears when he watched a video of his retirement in 2008, is working to bring the ATP World Tour Finals to Brazil beginning in 2014.

"Rio de Janeiro and Sao Paulo already showed interest in organizing the event," Kuerten said. "I think the timing is right and there are indications that there is a real chance to bring the tournament to Brazil. I'm going to Miami to talk to the new ATP president (Brad Drewett) to know more about this possibility, but we already have partners willing to help."

He also wants to play an exhibition match against Roger Federer at the end of the year in Brazil.

"We need some time to have the details sorted out, and some time for me to start practicing," Kuerten said.

Kuerten was awarded the ATP World Tour's Arthur Ashe Humanitarian Award in 2003.

Other new Hall of Fame members include 1975 U.S. Open champion Manuel Orantes, administrator and promoter Mike Davies, and the late wheelchair player Randy Snow.

The 2012 class will be inducted on July 14.