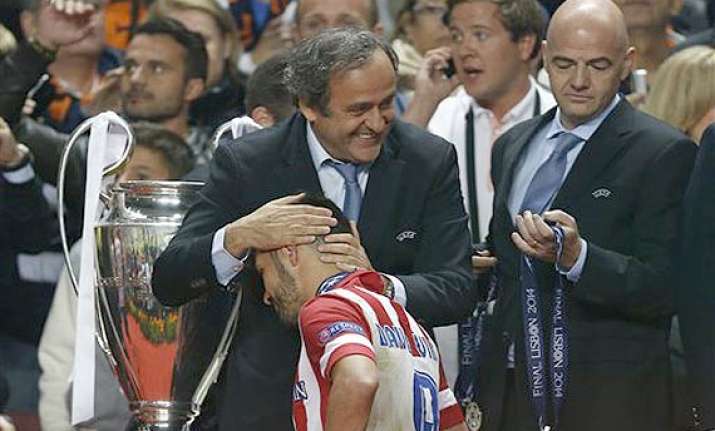 PARIS :  Michel Platini says "somebody, something" is out to discredit him.
The UEFA president told sports newspaper L'Equipe he's hurt by British media reports that cast doubts on his links to now disgraced Qatari official Mohamed bin Hammam.   
Platini said: "For a year now, everything is being done to discredit me."   
He added, however, that this won't influence his decision on whether to challenge incumbent Sepp Blatter for the presidency of governing body FIFA. Platini said he'll announce in August, after the World Cup in Brazil, if he'll run in the May 2015 election.   
The Daily Telegraph this week reported that Platini met privately with Bin Hammam before FIFA voted in 2010 to give the 2022 World Cup to Qatar.   
Platini said it was simply breakfast with a FIFA board colleague