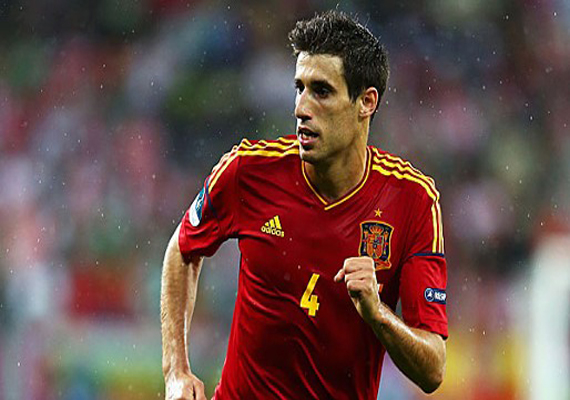 Berlin, Aug 30: Athletic Bilbao midfielder Javi Martinez finally joined German giants Bayern Munich after weeks of speculations on a five-year deal, the club announced.
Martinez, 24, terminated his contract at Bilbao to sign with Munich a deal that will last until June 2017. The Royal Spanish Football Federation (RFEF) and the National Professional Football League (LFP) approved the transfer, reports Xinhua.
"I am very happy and I am looking forward to playing for a club with such a history. I had to wait too long. Finally the wait is over," Martinez said after the signing.
In his six years at Athletic Bilbao he scored 22 goals in 201 matches and Spain coach Vicente del Bosque included him in the Spanish national side in 2010. Since then he has made eight appearances for "La Roja", champions of the FIFA World Cup in 2010 and the UEFA Euro 2012.
"The transfer of Javi proved to be very complicated because we had no cooperation with Athletic Bilbao. So we are happy that he is finally with us. In recent days we still had to resolve tax and legal problems," said Bayern chairman of the board Karl-Heinz Rummenigge.
The German record champion reinforced their squad following a season without any title.