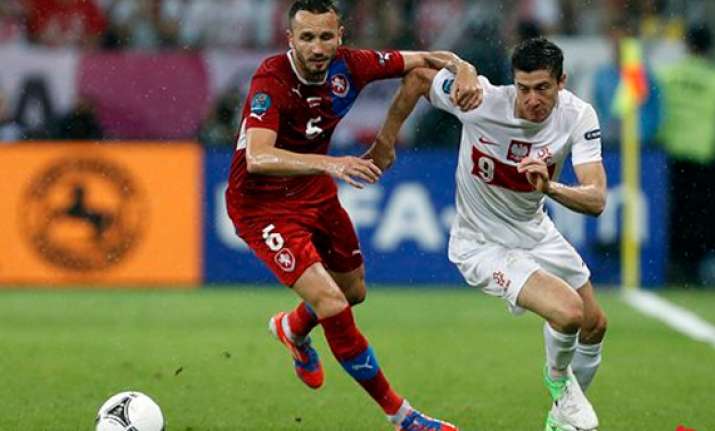 Poland, Jun17: Czech Republic captain Tomas Rosicky remains a doubt for a European Championship quarterfinal after an Achilles tendon injury forced him to miss his team's 1-0 victory over Poland.
Rosicky picked up the injury during Tuesday's 2-1 win against Greece and hasn't trained since. He was ruled out hours before Saturday's game in Wroclaw and his place in the midfield went to Daniel Kolar.
Rosicky says he has a chance to recover in time for the quarterfinal but "the chance is not big."
The Czechs topped their group ahead of Greece and face the second team from a tough Group B in Thursday's quarters in Warsaw.
Be it Germany, the Netherlands, Portugal or Denmark, the Czechs need Rosicky to be healthy to have a better chance of winning the quarterfinal.