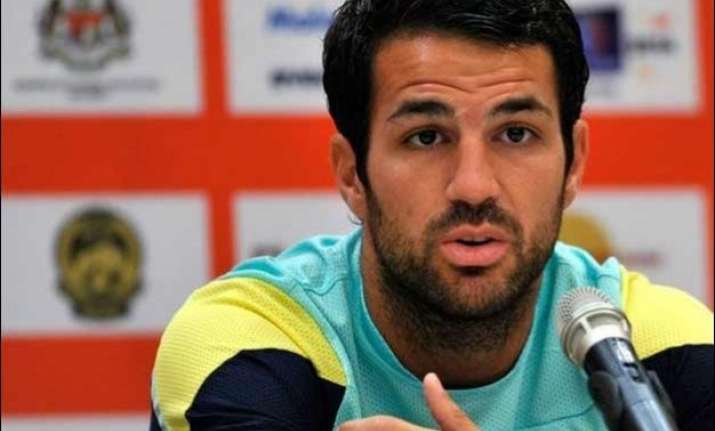 Washington:  Chelsea midfielder Cesc Fabregas has praised Spanish football club Barcelona ahead of the two teams' friendly in International Champions Cup here, calling the La Liga side "the best team in the world".
"It is nice to play against (Barcelona). I spent beautiful years there, some of the most beautiful moments of my career and my life personally as well. It will be great to play against them again," Fabregas said, reports Efe.
"They are the best team in the world, especially when the front three are in form. I don't remember a front three in Lionel Messi, Luis Suarez and Neymar as powerful and talented as those three since I was born. Obviously they are a threat to everybody in the competition again this season."
The English team, under the guidance of Jose Mourinho and the reigning Premier League and League Cup champions, on Tuesday conclude their United States tour against Barcelona, who will play without two of its biggest stars.
"We won't be playing against Messi and Neymar in this game, so we are a bit lucky because of that. But if we want to win Champions Leagues, we have to compete against the best," the Spanish international added.
"We have players like Eden Hazard, Oscar, Diego Costa and Willian who play in attacking positions and for sure we have a great team. We showed that last season by winning the League and the Capital One Cup and we want to show it again."
This year, with the arrival of Colombian striker Radamel Falcao and Bosnia's Asmir Begovic, replacing Didier Drogba and Petr Cech, respectively, Fabregas is enthusiastic to compete for the Champions League title.
"I always say that the Champions League was the one disappointment from last season. I gave the team a seven or an eight out of 10 for the year, but to complete a top season we needed to do better in the Champions League," he said.