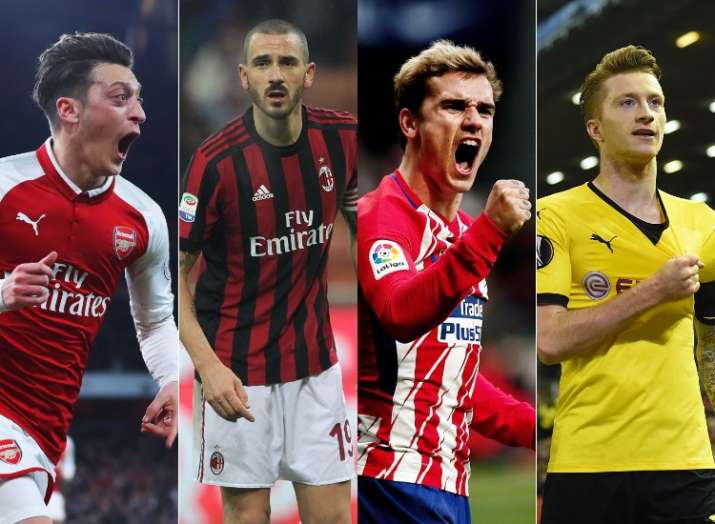 The stage is set and the draw for the Europa League's last 16 round has taken place. While teams such as Atletico Madrid and Borussia Dortmund are handed an easy draw, one of the biggest matches of the summer would see two giants of Europe clash in the Europa League.
Arsenal take on AC Milan in the round of 16 as the two heavyweights pose as the biggest threats in Europe at the current moment, will battle it out for supremacy in the tournament. German club RB Leipzig take on Russian giants Zenit St.Petersburg.
Athletic Bilbao are scheduled to next face French side Olympique de Marseille, while German side Borussia Dortmund, following a difficult tie against the Italian outfit Atalanta, will face Austrian side Salzburg.
The draw event opened with a moment of silence for Inocencio Alonso, the 51-year-old Spanish police officer who died of cardiac arrest during Thursday's clashes between fans of Athletic Bilbao and Spartak Moscow following a Europa League match, reports Efe.
ARSENAL vs AC MILAN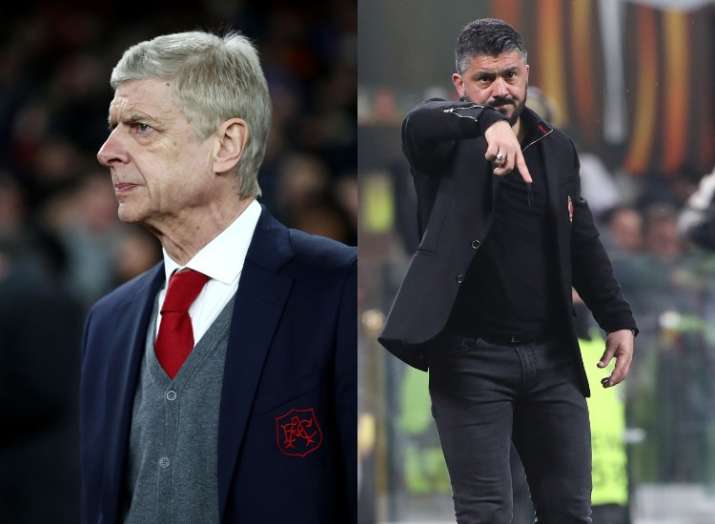 ​
There was a time when these two clubs reigned supreme as the history of AC Milan and Arsenal has been a legacy that has been surpassed from generation to generation. Milan, who has been experiencing a lacklustre season so far despite splurging over 200 Million in the summer transfer window, have failed to make it big. Arsenal, on the other hand, have slumped to the 6th position in the Premier League at the moment, but with two major signings in Pierre Emerick Aubameyang and Henrikh Mkhitaryan in January, the North London club's chances of getting back into the UEFA Champions League comes only through the way by winning the Europa Cup. The Arsene Wenger coached Arsenal team had a near scare in the qualifiers but managed to claw their way back in and enter the round of 16. Milan's new coach Gennaro Gattuso has brought in an attacking kind of play in the San Siro and will expect the North London club to come out will all guns blazing.
The official result of the Round of 16 #UELdraw!

Most exciting tie? 🤔 pic.twitter.com/t8txcYPtwg

— UEFA Europa League (@EuropaLeague) February 23, 2018
The Europa League's round of 16 matches (March 8 to 15):
Lazio (Italy) - Dinamo Kiev (Ukraine)
RB Leipzig (Germany) - Zenit St. Petersburg (Russia)
Atletico Madrid (Spain) - Lokomotiv Moscow (Russia)
CSKA Moscow (Russia) - Olympique Lyonnais (France)
Olympique de Marseille (France) - Athletic Bilbao (Spain)
Sporting Lisbon (Portugal) - Viktoria Plzen (Czech)
Borussia Dortmund (Germany) - Salzburg (Austria)
Milan (Italy) - Arsenal (England).
(With IANS Inputs)