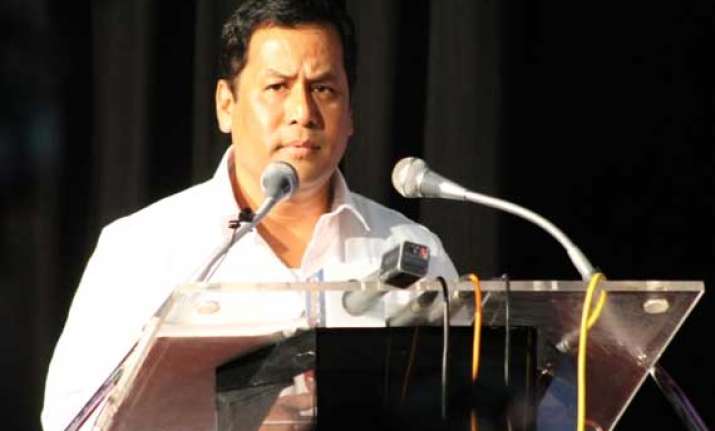 New Delhi: Sarbanand Sonowal, the new sports minister who took charge today, wants to make his ministry "important and visible" and will seek advise from experts and sports personalities of the country to discharge his duties.
Welcomed by the ministry officials at his Shastri Bhawan office, Sonowal was cautious taking questions from media.    
"Today is the first day. I need your (media) support and support of the countrymen to make this ministry important and visible," Sonowal, the Lok Sabha MP from Lakhimpur constituency in Assam, told reporters after taking charge.     
"I want the sports personalities to grow from our countryside," he added.     
Quizzed about his priorities, the 51-year-old leader said, "Some other day I will talk in detail about my future plan and action. I will discuss (matters) with sports experts and sports personalities of the country to carry out my functions and responsibilities effectively."     
In the wake of Pakistan Prime Minister Nawaz Sharif's visit to India for Narendra Modi's coronation as the new Prime Minister, Sonowal was asked if there was hope of resumption of cricketing ties between the two nations.     
But he came with a terse statement: "We are always interested to develop good relations with our neighbouring countries."     
Immediately after his brief interaction with media, Sonowal sat with Sports Secretary Ajit M Sharan and other officials to discuss the roadmap ahead.     
Sonowal was President of All Assam Students Union from 1992-99. He was also an MLA in Assam Assembly from 2001-04 before winning the Lok Sabha election from Dibrugarh.     
Before joining BJP in 2001, he was associated with Asom Gana Parishad (AGP)