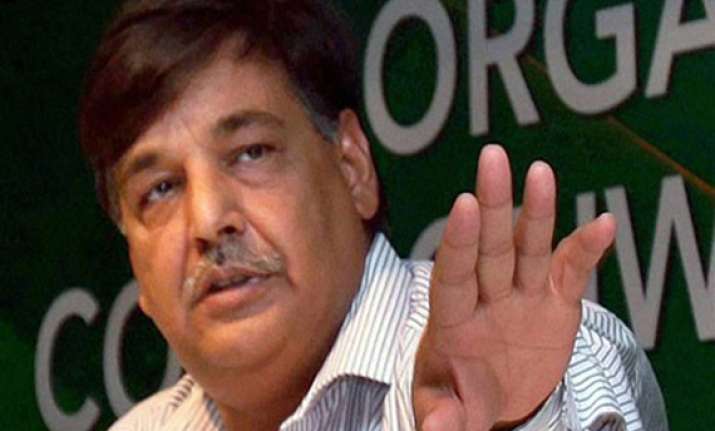 New Delhi: Scam-tainted Lalit Bhanot's presence as the chief guest during the India-New Zealand match of the Hero Hockey World League Final on Saturday raised eyebrows, especially after the suspended IOA secretary-general is facing serious corruption charges related to the 2010 Delhi Commonwealth Games.
To the surprise of the all and sundry present at the Major Dhyan Chand National Stadium, Bhanot was introduced as the chief guest to players from both sides as he shook hands with them before the mandatory national anthem ceremony.
Bhanot, despite his tainted image, was elected unopposed as the secretary general of the IOA. But the election till date remains null and void as the International Olympic Committee (IOC), had suspended the IOA.
Bhanot, who spent nearly a year in jail last year in connection with the Commonwealth Games corruption case, was elected secretary general of the IOA along with Virendra Nanavati (senior vice-president) and N Ramachandran (treasurer) after the three-member IOA Election Commission, headed by Justice (retd) Anil Dev Singh, put up the final list of candidates.
However, the IOC refused to recognize the elections and subsequently banned India from the Olympic movement.
Hockey India secretary general Narinder Batra was asked as on what capacity a tainted official like Bhanot was accorded as the chief guest status during an international fixture, he refused comment.