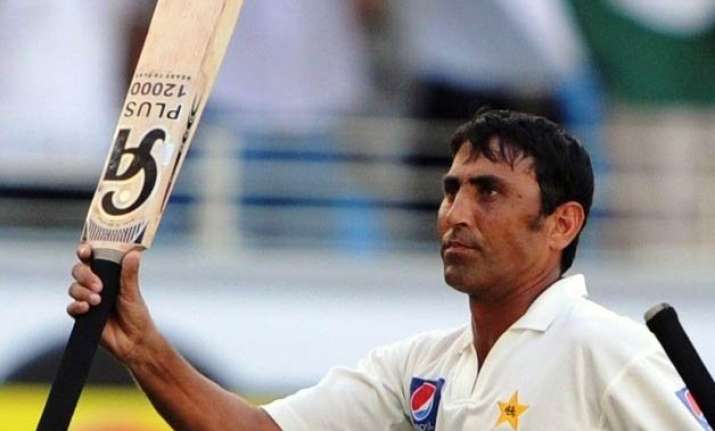 Pakistani batsman Younis Khan is on the verge of surpassing Javed Miandad to become Pakistan's highest rungetter in Test cricket. However, the humble Younis still does not believe that he is Miandad's equal.
Speaking to a news agency, Younis said, "Passing Miandad would be great but I am in no way close to the great man who is a legend of Pakistan cricket. Even after passing his tally of runs I would not be able to attain the heights that Miandad achieved. He was idolised by millions."
Younis needs 19 more runs to overtake Miandad as Pakistan kick off a three Test series against England in the UAE on Tuesday. Miandad scored 8832 runs in a glittering Test career that lasted from 1976 to 1993.
The 37-year-old Younis seems to be getting better with age. He scored a magnificent unbeaten 171 against Sri Lanka in Pallekele earlier this year to help Pakistan chase down an imposing target of 377 and win the Test series 2-1.
Younis already has the record for most Test centuries by a Pakistani. That ton in Pallekele was his 30th in Tests. It was also Younis' fifth in the fourth innings of a Test. No other batsman in Test history has scored more than four.
In fact Younis could have passed Miandad in Pallekele itself but for Misbah-ul-Haq. "I was in good touch but at the end Misbah-ul-Haq scored some quick runs. I came very close but I never told Misbah to play slowly because it´s a team game and we needed that win," said Younis.