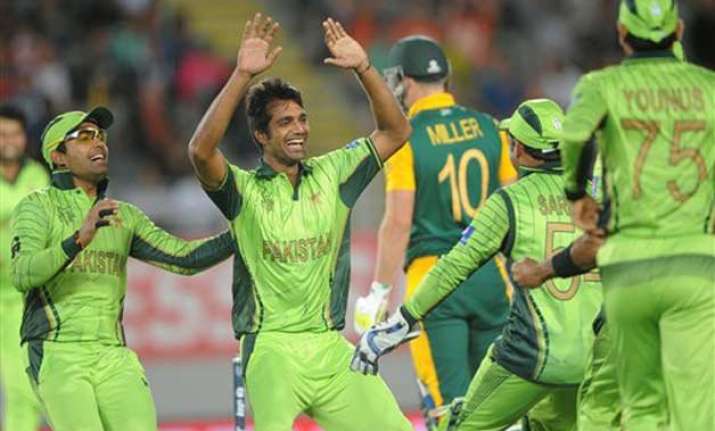 Karachi: Spinner Saeed Ajmal has warned all the participating nations in the cricket World Cup to be wary of a resurgent Pakistan side after it upset favourites South Africa in Auckland today.
Ajmal, who couldn't play in the tournament as he was undergoing remedial measures for an illegal bowling action, said that after today's win Pakistan would be a far more dangerous and positive side.
"It is a victory that was much needed and other teams would be well advised to not take this Pakistan side lightly," he said.
Ajmal, the leading Pakistani bowler until his action was declared illegal by the ICC last year in September, said self belief was the main reason behind Pakistan's late resurgence.
He also felt that many people misunderstood captain Misbah-ul-Haq.
"Misbah has been a pillar of strength for Pakistan cricket after the spot-fixing scandal in 2010 and many people tend to misunderstand him as a person and captain," Ajmal added.
"Misbah has been amazing as a batsman because he has been carrying the brunt of the batting for the last many years and has been so consistent and the situation has forced him to play the way he does."
Ajmal said that Misbah commanded respect in the dressing room and was an astute captain.
"I guess people want to see the captain to be more energetic and hyper on the field which Misbah is not but it was good to see him all pumped up today," the off-spinner added.
He said the Pakistan Cricket Board would be well advised to start thinking about finding a replacement for Misbah after the World Cup.
"Misbah will retire from ODIs after the World Cup and he will leave a big void in the batting and as captain. I think the PCB needs to start planning on who will replace him and who should be groomed," he said.
Misbah, 40, has announced that while he will continue to play Test cricket after the World Cup he will retire from one-day matches.
Ajmal felt batsman Azhar Ali had the potential to not only perform with the bat like Misbah in recent years but could also be groomed as a captain.