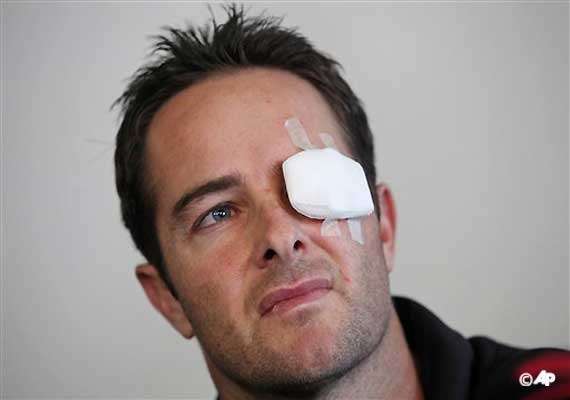 Johannesburg, Aug 22: South Africa's 2-0 win over England in a three-Test series, which took them to the top of the ICC rankings was "bitter-sweet", former wicketkeeper Mark Boucher said on Wednesday.
"It was difficult watching the match from the sidelines, but when I saw the guys with the messages on their shirts come onto the field, it was a very special moment for me," Boucher told the Afrikaans daily Beeld.
The Proteas dedicated the Test win to Boucher, with captain Graeme Smith and all-rounder Jacques Kallis sporting "We miss you Bouch" on their shirts.
Boucher, who was forced into premature retirement following a serious eye injury during a practice game before the Test series in England, would have ended his career on a high note with the victory coming in his 150th Test if he had been able to play.
Boucher said he watched the game at his residence in Cape Town, where he is resting as treatment for his eye injury continues.
He said although there were a few tense moments in the game, he knew that the team would emerge victorious.
"I was very excited because I knew what the victory meant for the entire team," Boucher said, adding, he had received calls from many of his former teammates after the game.
"It made me feel like I was part of the team. It was really nice of them," Boucher said.
In a separate radio interview with KFM, Boucher disclosed that after his injury, Jacques Kallis had considered returning home from the England tour in solidarity with him.
Boucher said Kallis was "distraught" after his eye injury and his offer to leave the series was a sign of Kallis being "a true mate".