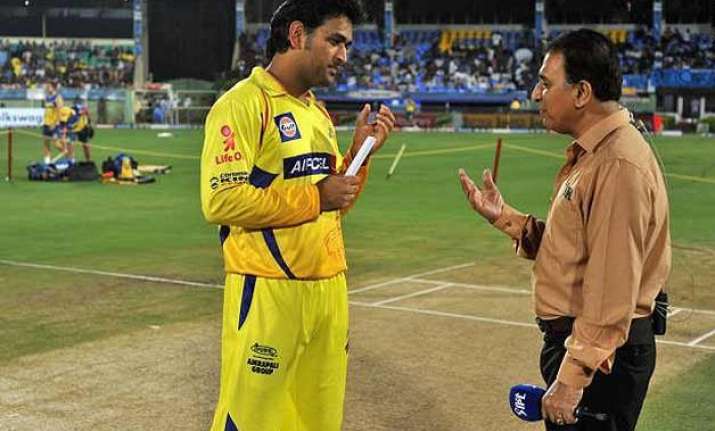 New Delhi: Former India captain Sunil Gavaskar today admitted that "it will be tough" to imagine an Indian Premier League edition without Mahendra Singh Dhoni after the Supreme Court appointed Justice Lodha Committee decided to suspend Chennai Super Kings for two years.
Asked about an IPL without Dhoni, Gavaskar said, "Yes, that is going to be very tough. However, MSD is only 34 years old and in a few years will be bidding good bye to international cricket. In any case, it will be tough to imagine an IPL without Dhoni."
Gavaskar also said that the players of CSK and Rajasthan Royals "must be feeling terrible" at the moment but this is a judgement that cannot be taken lightly as three of the most eminent former Chief Justices of India have deliberated upon.
"I know the players of CSK and Royals must be feeling terrible at the moment, especially being singled out for no fault of theirs as somebody else has been at fault. Since already 3-4 guys have been suspended, they might feel let down but at the same time, when three former Chief Justices give a verdict, you cannot question their credibility and integrity," Gavaskar told  an english news Channel today.
However, the legendary opener said that since the next IPL is at least eight months away, it would not be difficult for the BCCI to find two new teams.
"There is at least eight months for the next IPL. I feel that is enough time for the BCCI to have two new teams. When IPL was floated, the idea was of an eight-team tournament and not a six-team tournament. It was decided to have an eight-team tournament which will be gradually increased to 10-teams. But I feel there is enough time to get two new teams."