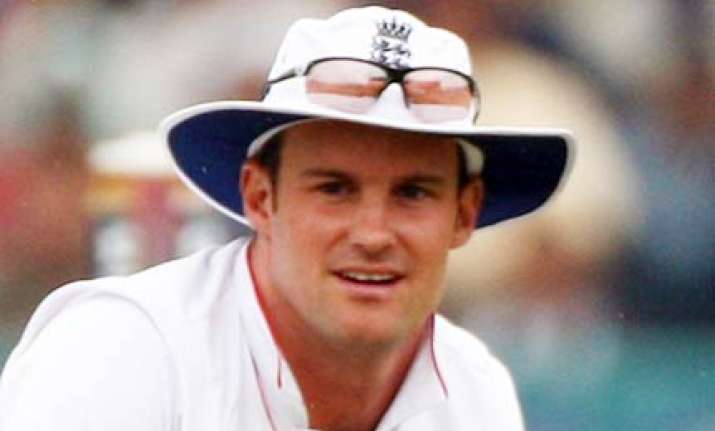 London: England captain Andrew Strauss on Sunday said allegations of 'spot-fixing' against Pakistani players have taken the "gloss off" his team's comprehensive Test series triumph over the visitors here.
England won the series 3-1 after beating Pakistan in the fourth and final Test at the Lord's here today but the victory came a day after the visiting cricketers were questioned by the Scotland Yard for allegedly taking bribes to bowl no balls.
 In fact, skipper Salman Butt and the pace duo of Mohammad Asif and Mohammad Aamir, who allegedly bowled the no balls, have had their mobile phones confiscated after a bookie was arrested last night following a sting operation by 'The News of the World' tabloid.
 Ironically, Aamir was jointly adjudged man of the series with England batsman Jonathan Trott.
The massive innings and 225 runs victory in the final Test notwithstanding, Strauss said he would have wanted to win the series under different circumstances.
 "I don't think anyone wants to finish a Test match in that scenario. It's taken the gloss off because in this Test match there were some outstanding performances. That partnership between Broad and Trott was one of the best I've ever seen," Strauss told BCC.
 "It's great to win a series but not under these circumstances. I don't think anyone likes the game of cricket being overshadowed by other eventsts. We've seen things that have put cricket on the front pages before and no one likes it," he added.
Strauss said he would wait for the investigation into the allegations before expressing his opinion but admitted that mood in even his dressing room has been affected by the scandal.
 "At the moment they're just allegations but there's certainly going to be a lot of interest in the next few days. It's important to let the dust settle. These have been explosive allegations, clearly they've affected the mood of the players. We'll have to take stock.
 "There will have to be a lot of dialogue and I wouldn't want to pre-judge that," he said.
 Pacer Stuart Broad, who was adjudged Man of the Match for his 7/100, however, felt that the match had not been tarnished by the allegations on Pakistani players.
"I don't think so. We were very focussed on what we had to do. We needed six wickets to win a Test and a series and the way we did it was professional and ruthless. It's certainly not tarnished. We value every Test win, we know how hard they are to get," he said. PTI