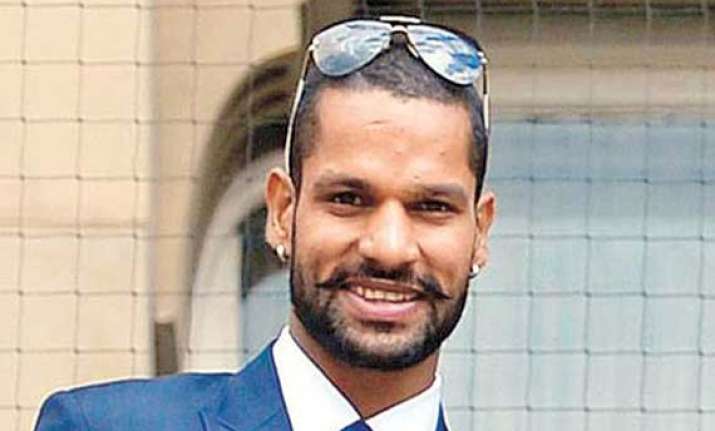 New Delhi: Canara Bank has announced India batsman Shikhar Dhawan as its brand ambassador.
Commenting on the association, Dhawan said, "It is an honour to be associated with Canara Bank that has a legend of more than a century. The bank is vibrant and very future-focussed."
Canara Bank managing director R.K. Dubey said, "At Canara Bank, we are constantly innovating and setting industry benchmarks. Our growth trajectory is on the upswing and our progressive outlook is the cornerstone of our success."
"The bank and Shikhar Dhawan have a lot in common. He has an admirable record, is constantly innovating his game and setting new standards. He represents the dreams of today's youth and their aspiration, confidence and energy," Dubey added.