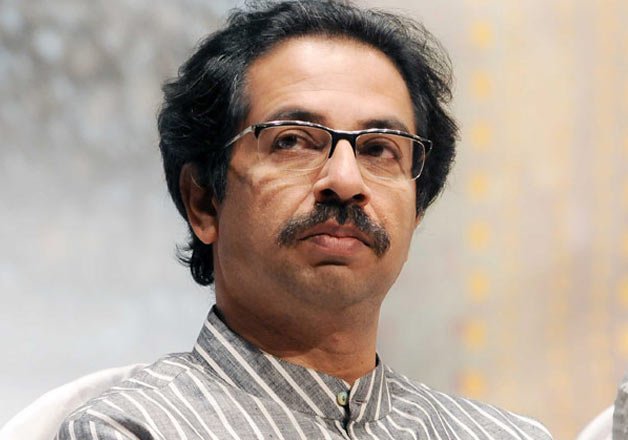 Mumbai: Shiv sena chief has asked Shard Pawar,  NCP President, to follow the example set by Cricket legends like Sachin and Gavaskar and retire from the game  gracefully.
The Mumbai Cricket Association's (MCA)  biennial elections are going to be held at the Wankhede on Wednesday and Thackeray who is in support of Vijay Patil, rival of Pawar, said "Cricketing greats like Sachin Tendulkar, Sunil Gavaskar have retired from the game but the current MCA chief is refusing to budge even though he has scored zero. It's about time he retires from the sport."
Sharad Pawar is in his second term as the president of the MCA after being elected unopposed in 2013.  He first became president of MCA in 2001.
Pawar is out of power at both centre and state and was looking  to extend his stay at MCA until he found a formidable challenger in Patil this time
True to form, Thackeray was in no mood to mince words as he mixed his speech with cricketing anecdotes and dash of political satire to leave the audience in splits. when asked about CM's reported support to the Pawar-led panel, he said "For long they have accused Sena of sitting in Congress' lap but now who is sitting on who's lap?"
Thackeray further promised better facilities for cricketers at the city grounds and accused the current regime for not working in favour of the game.
"Sachin Tendulkar wasn't the product of these swanky facilities that have come up at BKC and Kandivili. He emerged from the maidans. They are just interested in making these clubs for their personal gains. Can anybody sitting here afford to get a membership at BKC or Kandivli?" he said.
While playing for Dr HD Kanga League to be held in monsoon, the Sena president said that it was his wish to see Mumbai retain its former cricketing glory.
"There was a time when the Indian team had six or seven players from the city. Any Mumbai player could easily fit into the side, I want to see those days return again," he said.
When asked if he was okay with Pakistan playing at the Wankhede in next year's ICC World Twenty20, Thackeray said, "I am here to speak about the MCA elections and not about Pakistan Cricket. Those interested about Pakistan can go there and fight elections."