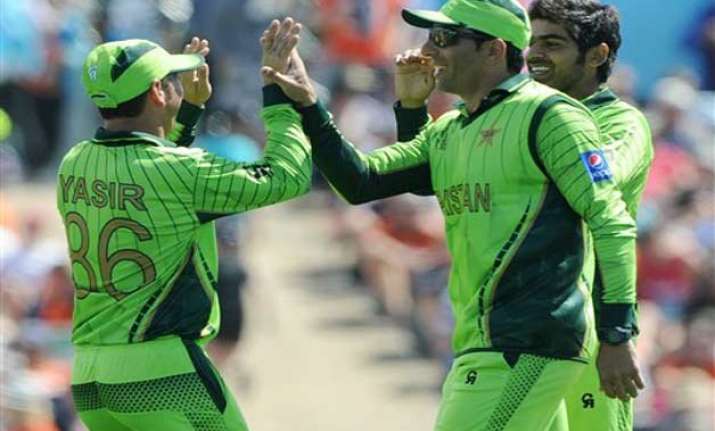 Karachi: Pakistan team management has cancelled all interaction with the media for a few days as part of emergency measures taken to revive the side's campaign in the ongoing World Cup.
The team management also cancelled a scheduled training session schedule in Brisbane today and decided instead to have a long meeting of the players.
"At the moment the plan is that all outings and media interactions have been put on hold for the next week and to get the players focused back on cricket," a source in the team said.
Pakistan have to win their next match against Zimbabwe to stay alive in the World Cup after losing to India and West Indies.
Meanwhile, Pakistan's 1992 World Cup winning captain Imran Khan advised the national team to put its house in order to get back on a winning track.
"The first and foremost thing is that if we are to win our remaining matches and beat South Africa the top order has to get runs. We need to play attacking cricket by strengthening the bowling and trying to take wickets. Containment will not work in this World Cup," Imran said.
The cricketer-turned-politician said the Pakistan team has talent and need to shed their fears about losing. He also talked about the need to radically change the cricket structure in Pakistan.
"Pakistan is blessed with talent which perhaps no country has and this talent comes through despite the system, not because of it," he said.
Imran said unless the cricket structure was overhauled at the domestic level, Pakistan would continue to struggle in different conditions.