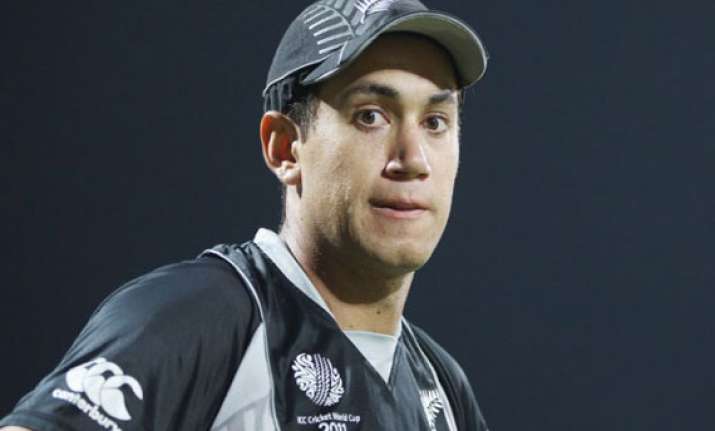 Pallekele, Sri Lanka, Nov 5 : New Zealand captain Ross Taylor and batsman Andrew Ellis have been hospitalized after showing signs of stomach flu and dehydration.
The country's cricket board says the two players showed symptoms of stomach flu during the rain-affected, second one-day international at Pallekele International Stadium on Sunday.
Taylor played on but Ellis returned to the team hotel as his symptoms were severe.
Officials observed signs of dehydration on Monday and decided that the two players should stay in hospital for a few hours for rehydration treatment.