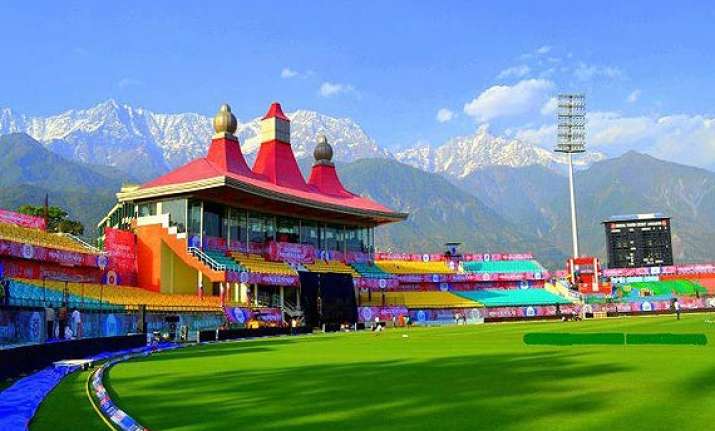 Shimla  : Congress-led Himachal government and Himachal Pradesh Cricket Association (HPCA) were  engaged in a blame-game over the scuttling of IPL matches at the picturesque stadium in Dharamsala.
The HPCA alleged that it had requested the government for giving clearance for holding the IPL matches from May 10 to 14
and after May 17 when the elections would be over, but it did not give a favourable response.
"The government is acting with vendetta and has launched a vilification campaign against the HPCA and also scuttled holding of IPL matches," press secretary of HPCA, Mohit Sood said.
The BCCI and HPCA had approached state DGP Sanjay Kumar and various state government authorities to provide security and administrative support for hosting these matches, but they purposely scuttled the request, he said.
The BCCI had also written to the DGP on March 14 to gethis consent for security as done in other states, but the office of the DGP neither accepted nor denied the request.
The HPCA also followed up on the matter with the DGP and Anurag Thakur, who is now being accused of not getting the IPL
to Himachal, wrote to the DGP on the March 18 and April 8, he claimed.
Senior BJP leader and former Chief Minister Shanta Kumar has also criticised the government for not providing adequate security for IPL matches and said that it would affect tourism in the state.
However, state Industries and Public Relations minister Mukesh Agnihotri asserted that the government was considering the request of HPCA but its president (Anurag Thakur) was busy in election and not keen on holding IPL matches.
Anurag Thakur is a BJP MP from Hamirpur in Himachal Pradesh, and is seeking another term in the May 7 Lok Sabha polls from the constituency.