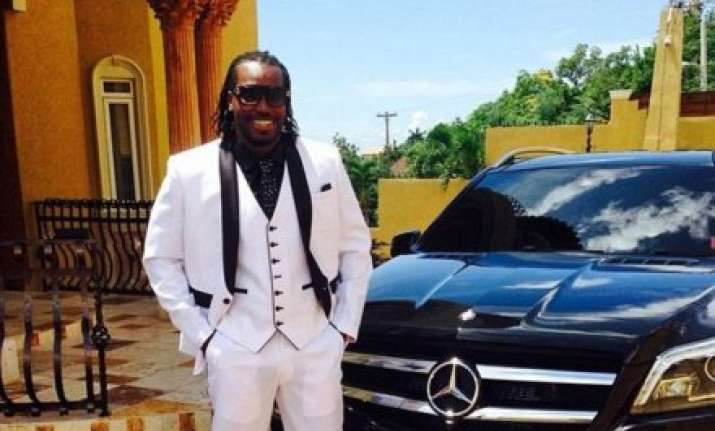 New Delhi: Chris Gayle used  word 'World Boss' for himself after his record-breaking double century against Zimbabwe on Tuesday. Can we afford to disagree? Certainly not.
Much was being said about swashbuckling caribbean batsman when he was going with his form but with a robust record breaking double ton he not silenced the critics but also proved that GAYLE is the World Boss."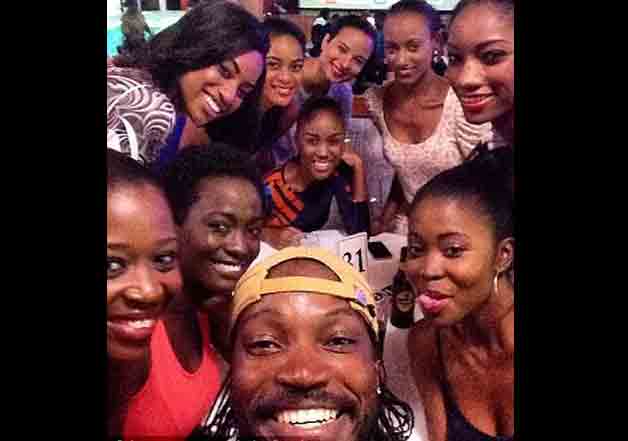 Gayle scored 215 off just 147 deliveries to become the first man ever to pass 200 at the game's biggest tournament. Many complained of neck pain watching again and over again Gayle's eye watering 16 sixes and of course 10 fours.
While at the crease Gayle makes sure the swashbuckling spirit of Sir Viv Richards lives on. And when he's away from the field of play, that doesn't mean that the play has to stop.
Gayle likes to party until the early hours, enjoy his food heartily, and dance whenever possible. His Gangnam Style jig after West Indies won the T20 World Cup in 2012 has gone down in legend.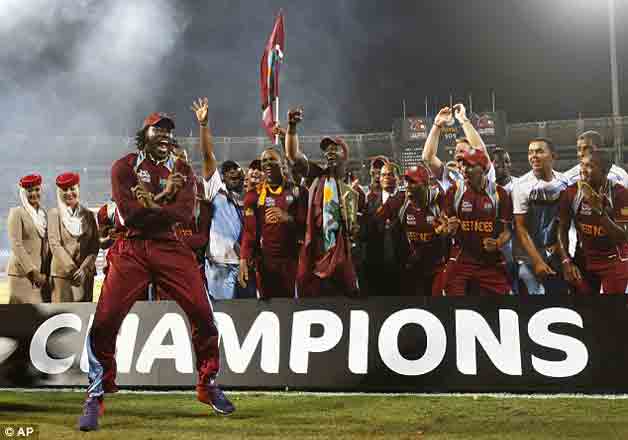 Gayle even owns his own sports bar in his hometown. 'From the Living Legend Chris Gayle comes Triple Century Sports Bar. Kingston's HAPPY PLACE place for Sports, Food and Drinks,' it promises its customers. Gayle certainly looks in a happy place when pictured surrounded by the many stunning women who seem to frequent the establishment.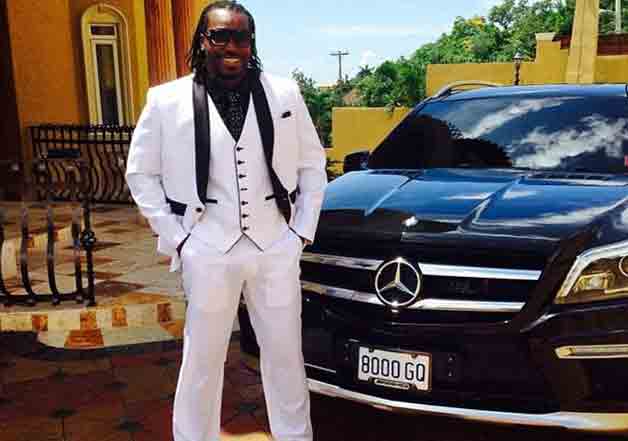 After his marathon innings of 317 against South Africa in 2005 and then his 333 against Sri Lanka five years later, Gayle became only the fourth man in history to score two triple centuries in his Test career. The others? Don Bradman, Virender Sehwag and Brian Lara.
'I'm phenomenal,' writes Gayle on another of his Twitter posts, in which he poses wearing a pair of comedy oversized glasses and, of course, an even bigger smile.