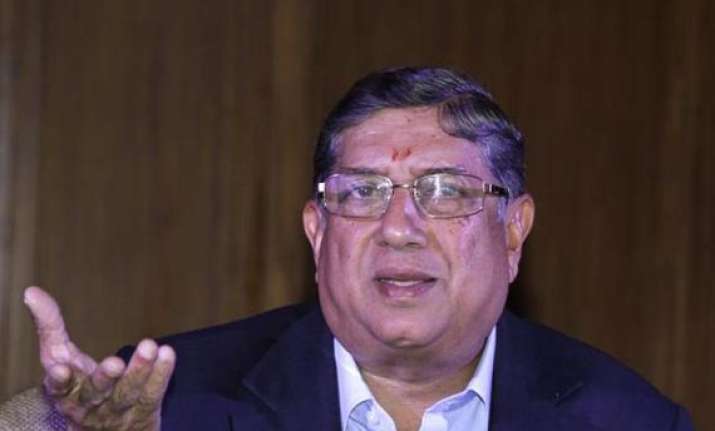 Mumbai/New Delhi, May 31: Buckling under relentless pressure on him to quit, BCCI president N. Srinivasan on Friday convened an emergency meeting of the Board's all-powerful working committee on June 8, to discuss the current crisis arising out of betting and spot-fixing in Indian Premier League (IPL).
The beleaguered president's decision came after three important members called him up to convene such a meeting and asked him to announce it by Friday evening in what is seen as the first step towards possibly ousting him.
Significantly, the Working Committee at best could only pile more pressure on Mr. Srinivasan to quit as it had no powers to vote him out, which only a Special General Body meeting consisting of members of all the State associations can do.
Sources said there was also a hint of threat of resignation by the three office-bearers — Secretary Sanjay Jagdale, Joint Secretary Anurag Thakur and Treasurer Ajay Shirke — if no decision on working committee came by the evening. However, sources close to Mr. Srinivasan denied any threat to him.
The decision on working committee meeting came on a day when more embarrassing information came out from Mumbai Police that Mr. Srinivasan's son-in-law Gurunath Meiyappan told them that ICC had warned him at the start of the IPL to keep away from suspicious characters.