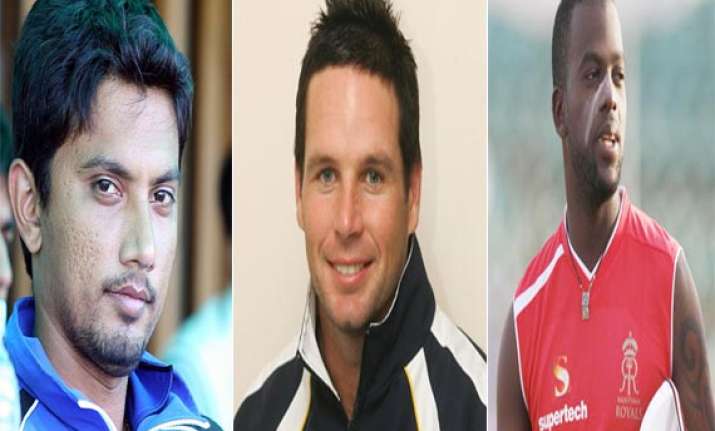 New Delhi, May 20:  At least three Rajasthan Royals  players - Brad Hodge, Kevon Cooper and Siddharth trivedi - were approached by  Ajit Chandila to take part in spot fixing, but all the three players refused to play ball, Delhi Police sources say. 
Chandresh, the main bookie arrested by Delhi Police from Mumbai told interrogators that Ajit Chandila had promised to rope in more RR players, Brad Hodge, Kevon Cooper and Siddharth Trivedi in particuar, but all the three refused to come on board.
Chandila, according to police, then tried to entice them to a party organised by the bookies in Gurgaon, but again all these three players refused to attend the party.
Chandila attended a party thrown by bookie Chandresh on April 6 at the Country Club, Gurgaon, where he asked for Rs 20 lakh to fix an over. There was another party on April 8 in Jaipur where Chandila had met the bookie Chandresh again.
Chandila, it appears, had emerged as the kingpin in Rajasthan Royals keeping links with the bookies and spot fixers.