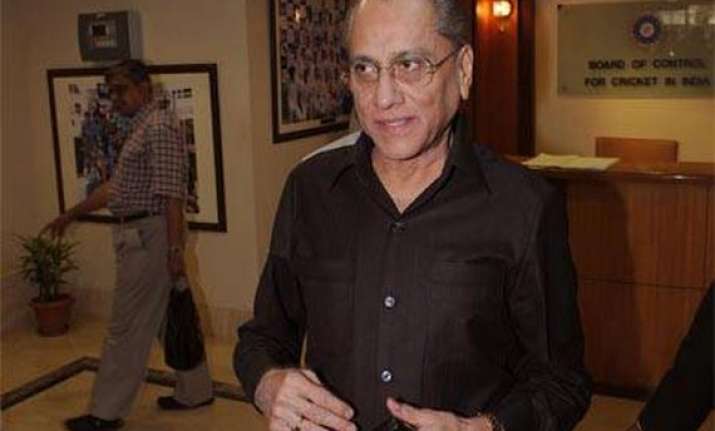 Kolkata, May 29: Cricket Association of Bengal president Jagmohan Dalmiya today said he was not taking sides on the demand for resignation of N. Srinivasan, but he personally felt that the BCCI chief has the numbers with him.
Talking to mediapersons here, Dalmiya said, I think, Srinivasan has the numbers behind him, that's why he won't resign. "If Srinivasan knew he was short of even one vote or had doubts, he would have walked away".
Dalmiya said, the present imbroglio over
IPL
betting and spot-fixing has given a golden opportunity to clean up cricket.
"Instead of asking Srinivasan to resign, clean up cricket. If people are serious, they should use this opportunity to clean up cricket. The dirt in cricket has gone down deep, and no one is bothered", said Dalmiya, a former ICC and BCCI chief.
Dalmiya said he was not taking sides over whether Srinivasan should resign or not. "I have not spoken to any one on this issue, not even Srinivasan".
Asked about an Indian Express report saying it was Dalmiya who advised Srinivasan not to quit, the CAB chief said, the Indian Express report makes me allergic.
On the appointment of a 3-member probe commission comprising of two retired judges, Dalmiya said, "where was the need for a commission? Instead, clean up cricket."
Dalmiya said he was grateful to the ICC and the nation that nothing wrong happened when he was the ICC chief. "I got so much from world cricket, it pains me. All of us are now maligned".
Dalmiya said, IPL cannot be a given a clean chit. He refused to reply to a question whether the IPL governing council should be held accountable.