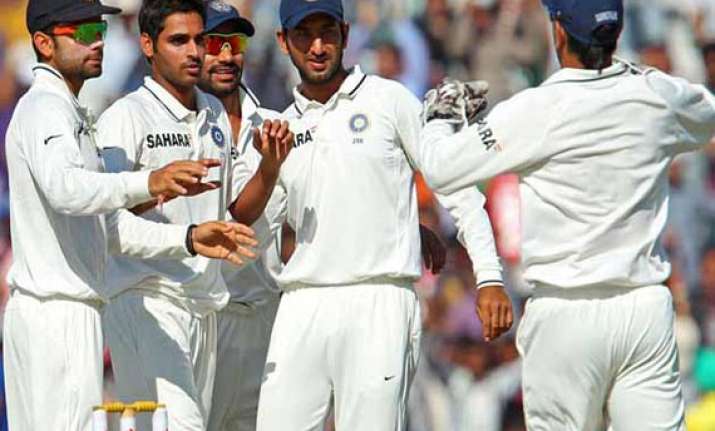 Wellington:  India's cricket tour to New Zealand is doubtful as the Kiwis have scheduled a series with the West Indies starting in December.
Under the ICC's Future Tours Programme, New Zealand are supposed to host India for three Tests, five one-dayers and one T20 in February and March next year.
India are reportedly keen to trim the New Zealand tour so they can participate in the Asia Cup, which begins in late February. India want the tour to be trimmed to two Tests, two ODIs and two T20 Internationals, reports CMC.
NZC's chief executive David White said he was still awaiting details of the India tour, which represents a potential money-spinner for New Zealand cricket.
"I have to admit discussions with the Board of Cricket Control for India (BCCI) have taken longer than we hoped but we should be able to announce the tour schedule in the next few weeks," he said.
The West Indies will play three Tests, five one-dayers and two T20s during their first visit to New Zealand in five years during December and January, reports CMC.
The West Indies tour of New Zealand:
Dec 3-7: First Test, University Oval, Dunedin
Dec 11-15: Second Test, Basin Reserve, Wellington
Dec 19-23: Third Test, Seddon Park, Hamilton
Dec 26: First one-dayer, Eden Park, Auckland
Dec 29: Second one-dayer, McLean Park, Napier
Jan 1: Third one-dayer, Queenstown Events Centre, Queenstown
Jan 4: Fourth one-dayer, Saxton Oval, Nelson
Jan 8: Fifth one-dayer, Seddon Park, Hamilton
Jan 11: First T20, Eden Park, Auckland
Jan 15: Second T20, Westpac Stadium, Wellington