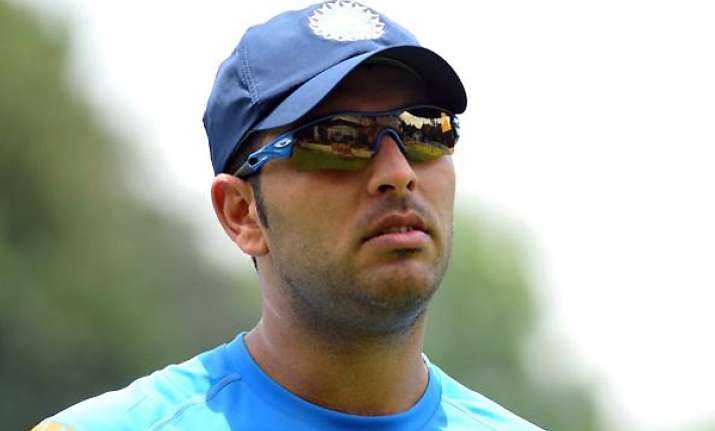 New Delhi, Oct 18: Indian batsman Yuvraj Singh, who was ruled out of the ongoing one-day series against England due to a broken finger, on Tuesday said he is healing fast and hoped to be back in the national squad soon.

Asked about his injury, Yuvraj said, "I am improving, injury is also healing and pretty soon you will get to know when I will be in the team."

Yuvraj is recuperating from a broken index finger he suffered during the second cricket Test at Trent Bridge, which also forced him to miss the entire ODI series in England.

Yuvraj also has a ligament tear on his finger which will take some more time to heal.

The Indian team, sans Yuvraj, is currently leading the ongoing ODI series 2-0 and the stylish left-hander said India should focus on winning the series rather than looking to win every match.

"The Indian side should first concentrate on winning the series and then look forward to win all the matches," he told reporters on the sidelines of a function.