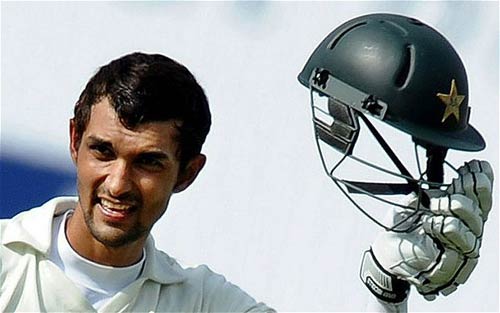 London, Nov 11 : If the International Cricket Council wants to eradicate corruption from the game, it should start tap the telephonic conversations of suspected players and monitor their movements, mysterious Pakistani wicket-keeper Zulqarnain Haider said.
"The best way is to record all the players' phones and where they are going," Haider said last night during a press conference here."I've heard back in Pakistan that a lot of people are involved in fixing, but I think the ICC is doing a good job," he said.
Haider created in world cricket earlier this week when he deserted the Pakistani team midway through an ODI series against South Africa in Dubai following death threats from match-fixers for refusing to fix a game.He fled away to London, where he sought temporary asylum and later retired from international cricket citing threats to his life.
The 24-year-old stumper also refused to accuse any of his team-mates of fixing matches."I don't want to blame anyone, I don't want to be negative to anyone. Whether I play cricket or not, I just want cricket to be clear of fixing," Haider said.
Haider reiterated the threat made to him before the fourth ODI against South Africa in Dubai.PTI