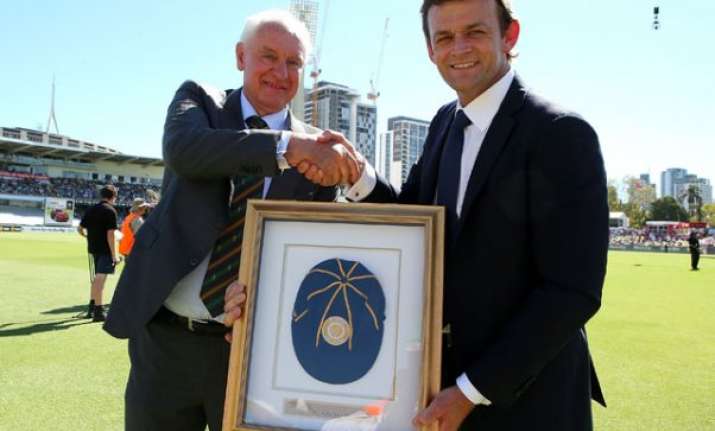 Sydney: Celebrated wicketkeeper-batsman Adam Gilchrist and late former captain and selector Jack Ryder will be inducted into Australian Cricket Hall of Fame at the annual Allan Border Medal ceremony here on January 27.
"Former Australian wicketkeeping great Adam Gilchrist and former Australian captain and selector Jack Ryder will be inducted into the Australian Cricket Hall of Fame (ACHoF) at the 2015 Allan Border Medal in Sydney on January 27," Cricket Australia said in a statement.
ACHoF chairman David Crow today announced that Gilchrist and Ryder were the selection committee's choice for induction this year.
"Adam Gilchrist and Jack Ryder made enormous contributions to Australian cricket in different ways," Crow said.
"Gilly epitomised the cricketer we all loved to go and watch. He lightened up the game. We all wanted to go to see Gilly because he was such a high quality entertainer. He was able to combine his explosive batting with brilliant wicketkeeping," he added.
The ACHoF recently expanded its criteria to include a player's impact off the field following his playing career.
"That's where Jack excelled. He made a fantastic contribution to the game over seven decades at national, state and club level. He had an amazing commitment," Crow said.
Gilchrist was humbled by his nomination alongside many of the greatest players to represent Australia.
"It's a tremendous honour. I'm thrilled to be given the opportunity to join such illustrious company, childhood heroes and icons of the game from previous eras which you grow up hearing about," he said.
"No one sets out to earn these accolades. You play the game because you love it, so acknowledgements like this go beyond the thrill of playing for Australia.