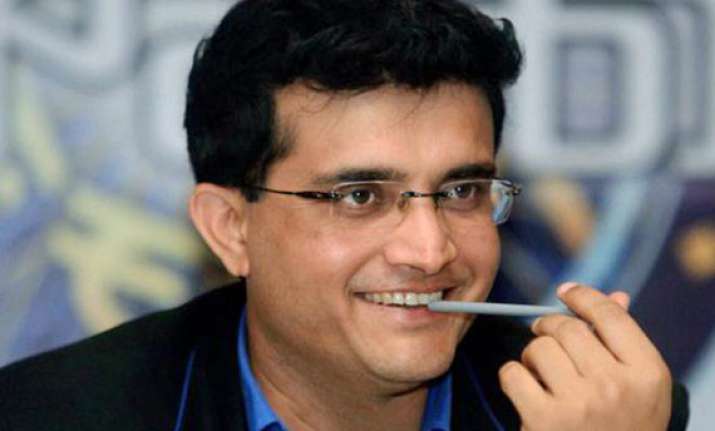 Kolkata: Former India captain Sourav Ganguly will begin a new innings as cricket administrator when he's elected uncontested for the post of joint-secretary of the Cricket Association of Bengal (CAB) at its 83rd AGM here tomorrow.
The CAB AGM would be a mundane affair with 74-year-old cricket administrator Jagmohan Dalmiya taking charge for yet another term without any opposition.
Having held some key positions in various sub committees like cricket development, this would be a full time entry for the 42-year-old former skipper who called it quits from international cricket in November 2008.
Ganguly will succeed Sujan Mukherjee whose four-year term is getting over this month.
The move of getting into full time administration is seen as a pre-cursor to taking charge in his state association that has seen the reign of Dalmiya since 1993, except a 19-month period starting December 2006 when the former ICC and BCCI chief was unseated from the position for alleged embezzlement of funds from the 1996 World Cup.
Dalmiya in fact has "welcomed" the move saying "such type of people are always welcome at this level."
In the past, Bishan Singh Bedi (DDCA), Dilip Vengsarkar (Mumbai CA) and Anil Kumble (KSCA) have had donnned the administrator's hat with little success and it remained to be seen how Ganguly manages time as he has also forayed into football co-owning the Kolkata franchise of the upcoming Indian Super League.
Ganguly's club Barisha Sporting will be represented by his maternal uncle and club president Arup Chatterjee.
Among other changes to the previous panel, there will be three new vice-presidents in Samar Paul, Sudip Biswas, Amiya Kumar Auddy in place of the outgoing trio of Alok Nandy, Sambhunath Poddar and Subhas Kundu.
In another change to the CAB panel, Sibaji Dutta will be inducted into the board of trustees.
The panel:

President: Jagmohan Dalmiya; Vice-presidents: Sankar Nath Bagchi, Smar Paul, Amiya Kumar Auddy and Sudip Biswas; Joint Secretaries: Subir Ganguly and Sourav Ganguly;
Treasurer:
Biswarup Dey.