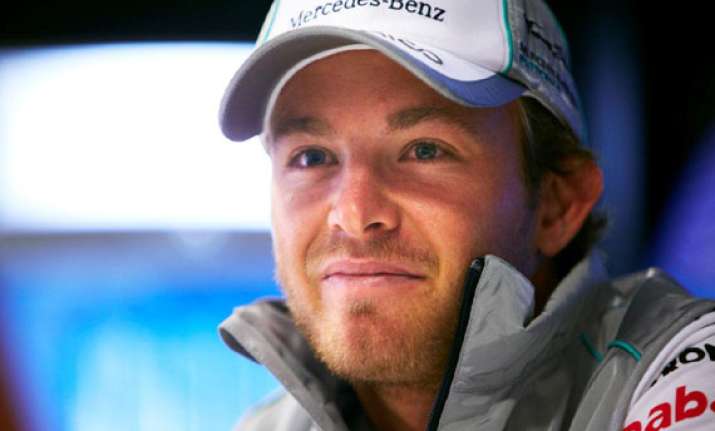 New Delhi: Despite being no cricket fan, Formula 1 driver Nico Rosberg is among billions who are sad at the retirement of Indian cricketer Sachin Tendulkar.
"I heard he is retiring. It is a great pity, especially for the Indian public. I met him last year when I was here for the race. He came across as a true F1 fan," said Rosberg ahead of the Indian Grand Prix this weekend.
It is not a surprise he is not into cricket.
"The game is not popular in Germany and even in Monaco where I stay now. I have tried following it but I don't really like it. I love football but the thing is I am not really good at it," said Rosberg at a Puma event.
He is enjoying some banter with Indian cricketer Yuvraj Singh, who is also promoting the same sports and lifestyle brand.
"Yuvi and I are having some chats on Twitter these days. He seems like a fun guy. I hope to see him during the racing weekend."
Yuvraj had tweeted: "You guys wanna meet German racing star Nico Rosberg? A few of you just may be lucky enough...join the race."
Pat came Rosberg's reply. "@YUVSTRONG12 would have been great to race against you as well! Maybe next time."