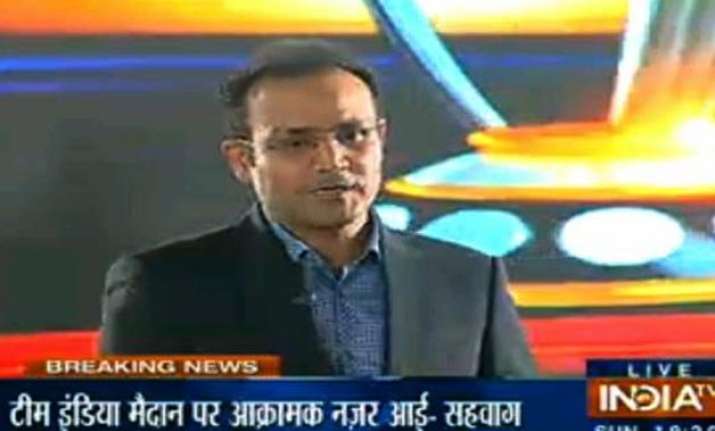 New Delhi:  Attacking field placingby captain MS Dhoni is what has resulted in a moral boosting for India which defeated  one of the favorites of World Cup South Africa Sunday in a one sided contest Sunday, said Virender Sehwag, a former member of Team India.
Team India in their second game of the mega even bulldozed South Africa laced with one of the finest bowling attack. India first made 307 runs and than bundled out South Africa for 177 runs. India had earlier in their first encounter had defeated arch rival Pakistan by 76.
"Our bowlers were well supported by the fielders who not only stopped runs but also ran out few South African batsmen at crucial stages which put South Africa under pressure," said  Sehwag who was participating as an expert in India TV's 'Phir Bano Champion' program.
Sehwag specially praised Shikhar Dhawan who hit 137 which set the ball rolling for India. "Dhawan learnt from his past mistakes and first played with utmost cautious only to explode later."
Dhawan from the begening Dhawan looked determined for a big inning, said Sehwag who was a member of the last World Cup winning team.
However former dashing opener wanted Dhoni to come up in the batting order in today's match after Virat, Rahane and Dhawan set the stage for a possible target.
Sehwag said India should now win their all the games and top the group so that they won'r have to face a tougher team in the quarter final.