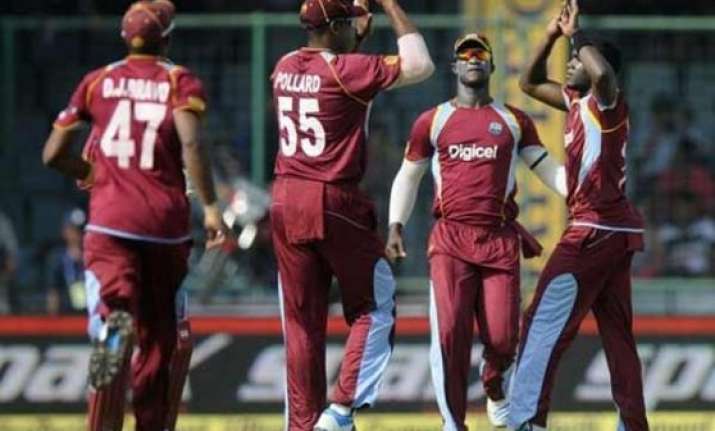 Barbados: In its bid to repair the damages caused by the West Indies team's sudden pullout of the India series, an 'embarrassed' West Indies Cricket Board (WICB) has sought a meeting with its Indian counterpart and expressed sorrow for the unfortunate turn of events.
Following an eight-hour emergency meeting here on Tuesday, the WICB issued a statement saying it was 'deeply embarrassed' and a taskforce of 'critical stakeholders' would be established to review the premature end of the Indian tour.
"In light of the longstanding good relationship between WICB and BCCI, which goes back decades and has produced numerous mutual benefits, the WICB looks forward to meeting with the BCCI to discuss these decisions which can have serious implications for West Indies cricket," said WICB in a statement.
"WICB believes that a way can be found to repair the damage that has been caused and to ensure that similar events do not recur, with the focus being on the betterment of West Indies and world cricket," the statement said.
With initial estimates of the losses going up to 65 million US Dollars, the BCCI had decided to initiate legal proceedings against the West Indies in its Working Committee meeting in Hyderabad yesterday.
The emergency meeting, by BCCI and the WICB, was called after West Indies aborted the tour post the fourth ODI in Dharamsala, leaving the fifth ODI, one-T20 and 3 Tests unfinished in the series.
The WICB Board of Directors, also met to formally embark on the process of a careful and systematic review of relevant events and decided on many points to check the damage.
"The WICB thanks all stakeholders, particularly the ICC, BCCI, their broadcasters and sponsors for their patience and understanding in this matter and looks forward to the continuation of a strong relationship between our Boards. The WICB is committed to acting as expeditiously as the situation allows, and will provide further information to the public as soon as it is appropriate to do so," the WICB statement added.