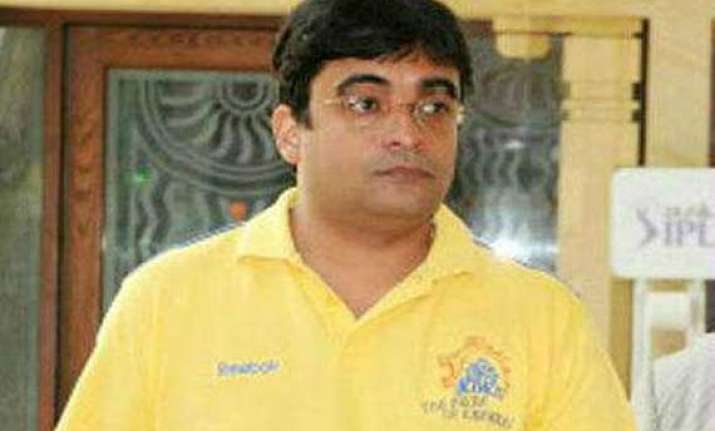 New Delhi: In a major embarrassment to BCCI President N Srinivasan and raising questions over the status of Chennai Super Kings, his son-in-law Gurunath Meiyappan's role in CSK as the team official and his involvement in betting during the IPL matches stands proved, a Supreme Court-appointed Committee has found.
"The role of Gurunath Meiyappan in Chennai Super Kings (CSK) as the team official stands proved and the allegations of betting and passing of information against Meiyappan stand proved," a report of the three-member committee headed by former Punjab and Haryana Chief Justice Mukul Mudgal said.
"However, the allegations of fixing require further investigation," said the committee, also comprising Additional Solicitor General N Nagehswar Rao and Assam Cricket Association member Nilay Dutta.     
The committee's report comes ahead two days ahead of the auction in Bangalore for the high-profile IPL tournament this year and raises questions on the status of the CSK as Meiyappan was the Team Principal of CSK, though Srinivasan claimed he was only a cricket enthusiast.     
The team may attract provisions of termination clause under the Franchise Agreement which says that any franchisee, franchisee group company and/or any owner acts in any way that has adverse affect on the reputation of the League, BCCI/IPL, BCCI and the game of cricket.
However, the BCCI has to decide whether the disciplinary action it may take could be a period of ineligibility or a ban on specific periods for the team or only a ban on the individual concerned.