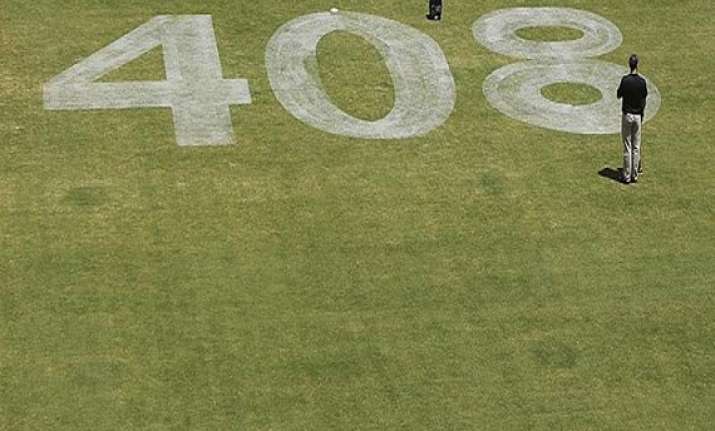 Adelaide: Australian players will wear number 408 below their country emblems in the first Test against India Dec 9-13 at the Adelaide Oval Test as a tribute to their teammate Phillip Hughes, who died Nov 27 after being hit by a bouncer during a domestic match.
Usually, players have their own individual Test playing numbers embroidered on their shirts but Tuesday every Australian player will be No.408, reports foxsports.com.
A range of initiatives to honour Hughes' life and achievements are being planned for the opener against India, which promises to be a highly emotional event given the first outing for the Test side since his tragic passing is taking place in his adopted home city.
Hughes, the 408th player to represent his country at Test level, was tragically robbed of his chance to add to his 26-match career.
However, Australian players have vowed to play on for their fallen comrade and the message from coach Darren Lehmann was simple.
"Stick together. We lost a family member from our cricket community and now it's a case of rallying around his family and the whole Australian cricket family and get on with what we do and that's play some cricket," said Lehmann.
"Hughesy would want us to do that as well. We've spoken about it plenty over the past few days."
Australian players were in a jovial mood Friday when they returned to training. Lehmann simply eased players back into the nets, and there was nothing too strenuous.