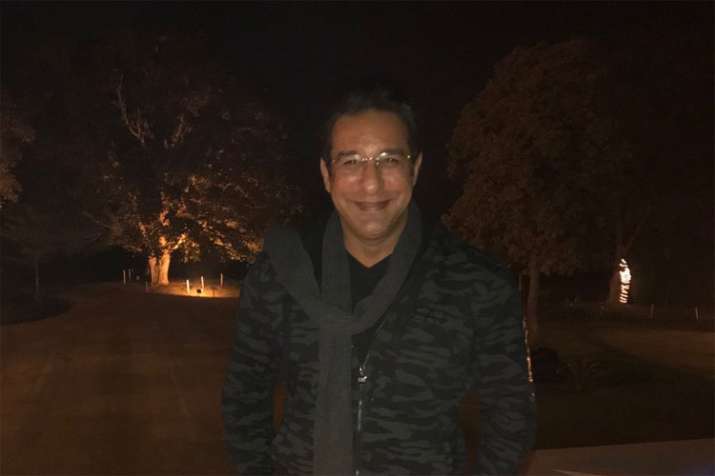 The relations between India and Pakistan are quite tense at the moments since the ghastly terror attack on a Central Reserve Police Forces (CRPF) caravan killed more than 40 personnel in Pulwama, Jammu and Kashmir. Since then air strikes have been conducted on terror camps across the Line of Control (LoC) by the Indian Air Force and an Indian pilot has also been captured by the neighbours. 
In this atmosphere while many people in the media have been calling for an all-out war between the two countries, a few sane voices have advocated restraint on the delicate issue. Former Pakistan captain and legendary fast bowler Wasim Akram is one of the latter group of people.
Akram who has for long vouched for peace between the two neighbours has been travelling back and forth across the two nations for various kinds of cricket coverage.
Yesterday though when the situation looked really volatile between the two countries with each one losing a fighter plane Akram took the occasion to calm everyone down.
 
"With my heavy heart I appeal to yours, India, Pakistan is not your enemy, Your enemy is our enemy! How much more blood needs to be spilled before we realise we are both fighting the same battle. We need brothers in arm if we want to beat this war on terror  #TogetherWeWin #NoToWar," Akram wrote on Twitter.
In recent news, extending the olive branch to India, amid escalating tensions, Pakistan Prime Minister Imran Khan today announced that the captured Indian pilot will be released back to India tomorrow. The Pak PM made the announcement during his parliamentary address in Islamabad. As a peace gesture, we are releasing Wing Commander tomorrow., Imran Khan told his Parliament.